5.7 Magnitude Earthquake In Utah
Earthquake in Utah Leaves 47,000 People Without Power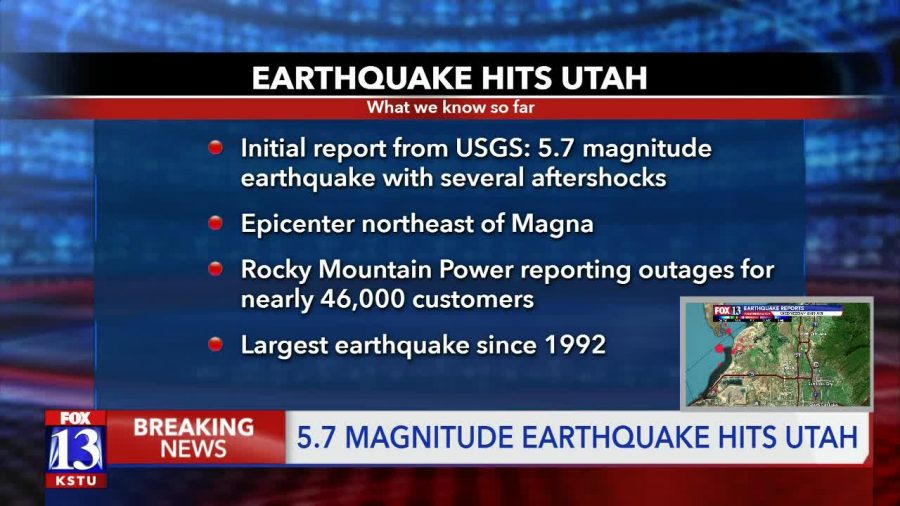 On Wednesday, March 18 2020, the residents of the Greater Salt Lake City area were awoken by a 5.7 magnitude earthquake. The earthquake caused power to be cut to tens of thousands which suspended work at the state's public health lab amid the coronavirus pandemic, officials said. The Earthquake was centered about 10 miles west of Salt Lake City, near the city of Magna, starting at 7:09 a.m. Wednesday morning. This earthquake was Utah's most powerful earthquake since 1992, when a magnitude 5.9 temblor struck the St. George area. After Wednesday's earthquake, 47,000 people were without power. "Please stay away from the downtown area while crews assess damage," said Gov. Gary Herbert. "Unless you work in public safety, or are an essential employee, remain at home or telework." The earthquake has come as a surprise to the residents of Utah, just like the spreading pandemic Covid-19. "I know the last thing we need right now is an earthquake, but here we are, and it sounds like aftershocks are likely," Salt Lake City Mayor Erin Mendenhall said on Twitter.
"The city is assessing the situation now and I'll circle back with an update when I have it. Be safe," Mendenhall said. At least six aftershocks were recorded within 20 minutes of the main quake, according to the USGS. The residents of Utah continue to adjust to their morning surprise. Usually in Utah, earthquakes greater than magnitude 5 happen once every 10 years, and quakes greater than magnitude 6 happen once every 50 years, the USGS says.
About the Contributor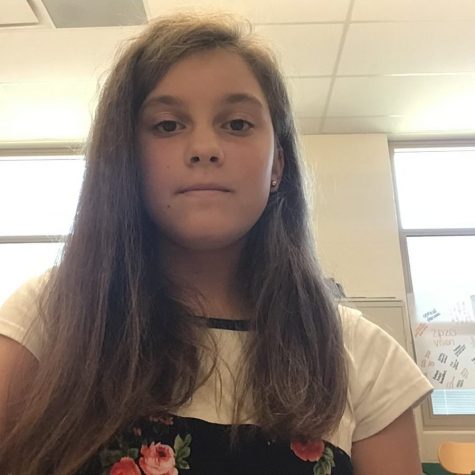 Maren Rieben, Staff Writer
Maren Rieben is a freshman in her first year of journalism.

She likes Chick- fl-a, Sloths and Koalas, tv shows like Full House and Stranger things,...