Marching Band in Full Swing!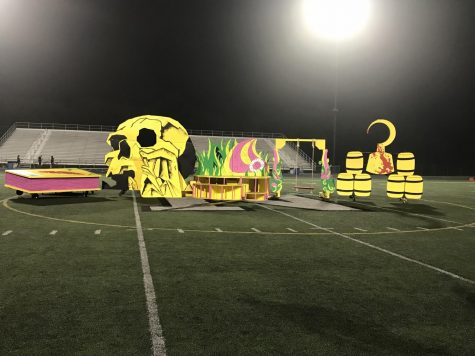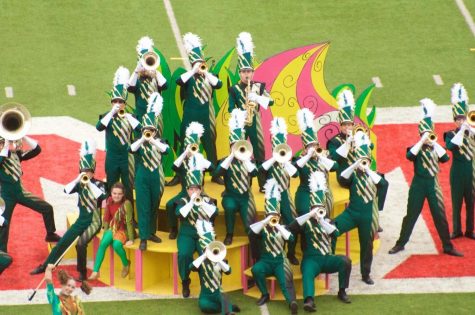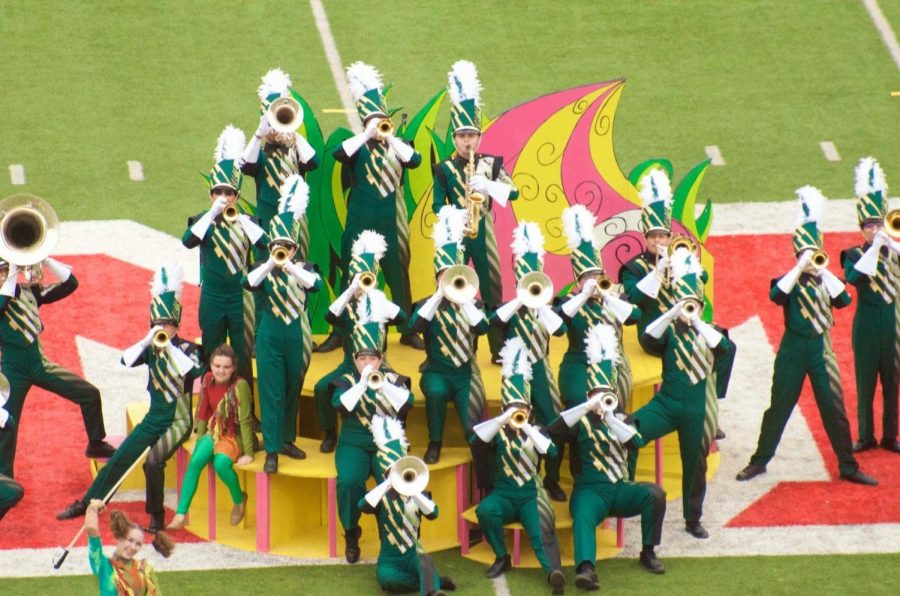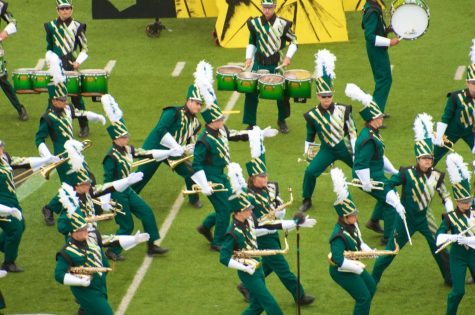 On Saturday, September 1, the Northmont Marching Band had their Premier. For those of you who don't know, Band Premiers are the first show of the season, where bands come to receive feedback on their performance beforehand. This helps them more to prepare and move forward into the season. There are no winners or losers, just comments from judges to help them out. Then, on September 15 and September 22, they had their first two competitions: the MSBA in Bellbrook and the BOA regionals at Miami University.
At Bellbrook, the marching band got Best Music, Best Visual, Best General Effect, Best Percussion, Best Auxiliary, Best Pit Crew, Class AAAA Champions (1st Place) in their division, AAAA. They also received Reserved Grand Champions (2nd Place), only being beat by Kettering Fairmont, who are in the Open Class Division.
At Miami, they received 17th place overall, with a score of 66.1, the best score they've received in 6 years, being almost ten points higher than last year.
Now that that's out of the way, here's a bit of information on the showcase the band has prepared. Their show, "Once We Were Young", is about the original Peter Pan. In this story, Peter Pan would kidnap the lost boys. We follow young Jamie, who was taken by Peter, and started to notice that when a Lost Boy got older, they would, by some large coincidence, die. Jamie stands up to Peter and his methods and becomes the Captain James Hook we know today.
The music for the showcase contains Danse Macabre (by Camille Saint-Saens), Circus of Your Mind (from Finding Neverland), Lullaby (from Pan's Labyrinth by Javier Navarrete), and Pirates vs Natives vs Heros vs Chickens (from Pan). 
In the showcase, they have a number of props made by the Pit Crew that consist of the following:  a Giant Book that the young Jamie emerges,  a Large Skull representing Skull Island, a Stage where a group stands at one point, a Swing Set where the young Jamie contemplates what's going on, and finally a Captain Hook ship-like set where the final battle between Peter Pan and Captain Hook happens.
Everyone is looking forward to a great rest of the season.