SNES is Back in Style
Nintendo Releases SNES Games for the Nintendo Switch
Hang on for a minute...we're trying to find some more stories you might like.
On Thursday, September 5, Nintendo released twenty games for the original Super Nintendo Entertainment System, or SNES. The games are available to Nintendo Switch Online members only; this status can be earned by paying 5 dollars a month. Nintendo stated, "Nintendo Switch Online members can enjoy a curated library of more than 60 NES™ and Super NES™ classic games—including Super Mario Kart™, Super Metroid™, The Legend of Zelda™: A Link to the Past™, and more." The gaming company also released a 30 dollar wireless retro SNES game controller for the Nintendo Switch. According to TweakTown, "The company will charge a premium for the wireless peripheral because of some key changes. It has some nifty additions like ZL and ZR buttons at the top, hinting at possible normal Switch game compatibility. It can also be charged via USB-C for quick battery refills."
So far, the games released for the switch are, "Super Mario World", "Super Mario Kart", "The Legend of Zelda: A Link to the Past", "Super Metroid", "Stunt Race FX", "Kirby's Dream Land 3", "Super Mario World 2: Yoshi's Island", "Star Fox", "F-Zero", "Pilotwings", "Kirby's Dream Course", "Brawl Brothers", "Breath of Fire", "Demon's Crest", "Joe & Mac 2: Lost in the Tropics", "Super E.D.F. Earth Defense Force", "Super Ghouls 'n Ghosts", "Super Puyo Puyo 2", "Super Soccer", and "Super Tennis". 
The SNES is known as the best selling console of its generation, selling 5.28 million SNES Classic Edition consoles as of 2018. Now with the old games released on a new console, maybe the SNES will make a comeback. 
About the Contributors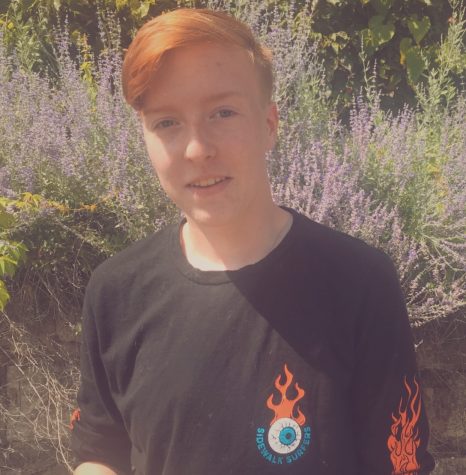 Leo Nicholson, Staff Writer
Leo is a freshman and this is his first year in journalism. He is looking forward to drama club, and is involved in orchestra (viola), and the BoyzIIDoodz...