Spooky Season!
2019, A Spook to Remember!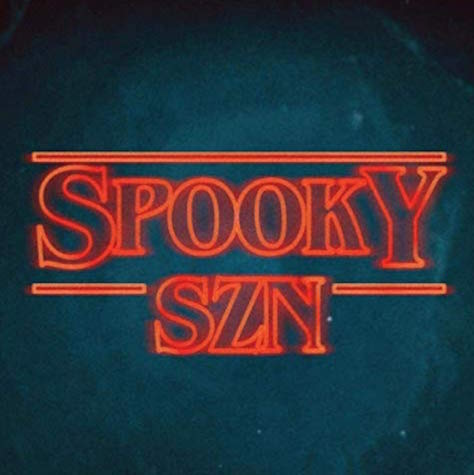 From times long ago, All Hallows' Eve was marked as the end of summer. Now known as Halloween, October 31st is thought to be the beginning of the "dark half" of the year. In this period of time, goblins, ghouls, and ghosties run wild to celebrate and spook the earth. All October long, the days leading up to Halloween are denoted as Spooky Season. Traditionally, people spend the season taking part in festive activities. 
How will you spook in 2019?  
Northmont Thunder has gathered some local Spooky Season activities for people to enjoy.
What To Do?
Costume Parties

Corn Maze

Bonfire

Hay Rides

Pumpkin Carving

Breakout Rooms

Ohio has various Breakout Rooms with spooky themes. See if you can escape the room before you meet your doom! Here's a list of Breakout Rooms in Ohio provided by

The Scare Factor

. 

Trick or Treating

Watch Spooky Movies

Haunted Houses/ Caves
Spooky Jamz
Spooky Movies
Family Friendly

Nightmare Before Christmas

Scary Godmother 1 & 2

Beetlejuice

Casper

Fun Size

Alvin and the Chipmunks Meet the Wolfman

Monster House

Halloweentown

Coraline

Scooby Doo 

Addams Family

Mostly Ghostly: Who Let the Ghosts Out?

It's The Great Pumpkin, Charlie Brown

Goosebumps 

Gremlins Series

Hocus Pocus

The Little Vampire

Ghostbusters Series
Not For Young Viewers

Annabelle Series

Freaks of Nature

It Series

Conjuring Series

Halloween Series

Nightmare On Elm Street

Cooties

Friday the 13th Series

Freddie Vs. Jason

The Exorcist

Texas Chainsaw

Saw

Scream

The Ring

Zombieland

Scary Movie Series

Carrie
Monstrously Delicious Snacks
Candied/Caramel Apples

Pumpkin Pie

Flame Roasted Hotdogs

Candy Pumpkins

S'mores

Try tweaking your s'more by replacing the chocolate with a Reese's Cup. You can also take the Marshmallow and put it between two Keebler Striped Cookies. 

Apple Pie

Peach Cobbler

Popcorn Balls

Apple Cider

Roasted Pumpkin Seeds

Hot Cocoa
Spook-Tales
Caysean Hayes: "I was trick or treating and I saw this guy  wearing a gorilla costume. I saw him like six times. I got home. I was alone. At least, I thought. The ape guy was outside my house for an hour.  After awhile he busted the downstairs window. I called the cops but he was never found. Then, three weeks later, I found the mask on my back porch."
Anonymous: "When I was an Old Sport, I was trick or treating on Overla. A man dressed as Jason came and ran at me with a chainsaw. I fell down and thought I was going to die."  
Two More Cents
Before we conclude, I would like to let some others voice their counter opinions of Spooky Season. 
Mr. Cory Caudill 

"Halloween is my least favorite holiday because it reinforces children's acceptance of bad food. That's why I give out carrot sticks and pumpkin seeds!"
Freshman Shamaria Barton 

"I don't like Halloween because I have childhood trauma from it. I have like, a huge fear of spiders. I was trick or treating and this man locked me in a garage with a huge animatronic spider. I ran for my life after I got out. Now, I cry when I see spiders.
Freshman Maddy Banta

"I dislike Halloween because I don't like scary things. I'm very scared of scarecrows and corn. I hate corn. It seriously freaks me out. It doesn't matter if it's a cornfield or corn on the cob. I hate it."