India has Developed and Sent Out Their Own Vaccine
India starts one of the worlds largest vaccine distributions
India formally approved two Coronavirus vaccines developed by AstraZeneca with Oxford University and Bharat Biotech for emergency use on January 3, 2021. Prime Minister Narendra Modi said this was a "decisive turning point," because of India's plans to vaccinate about 300 million people by August, according to BBC. The Drugs Controller General of India stated that the manufacturers had submitted data exhibiting that their vaccines are safe to use. As stated by CNN, the Serum Institute of India, which is the largest vaccine manufacturer in the world, is manufacturing the AstraZeneca with Oxford University and Bharat Biotech vaccine and even took on "a huge risk to manufacture the vaccine months before approval from regulators." 
India began supplying their vaccines to neighboring and key partner countries on Wednesday, January 20, 2021. The first vaccines distributed on January 20 were sent to Bhutan and Maldives followed by Bangladesh, Nepal, Myanmar, and Seychelles. "Sri Lanka, Afghanistan and Mauritius will also get doses once they give necessary regulatory approvals," according to the Indian Express. Also stated by the Indian Express, "[p]rior to the delivery of vaccines, a training programme, covering administrative and operational aspects, [was] conducted on Wednesday and Thursday for immunisation managers, cold chain officers, communication officers and data managers of the recipient countries, both at national and provincial levels."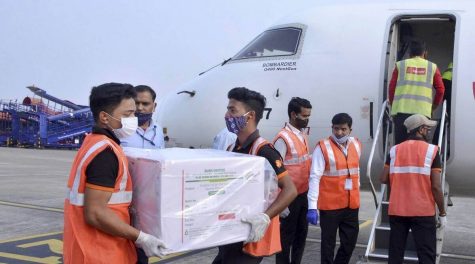 AP News states that Bharat Biotech warned people with "weak immunity and other medical conditions including allergies, fever or a bleeding disorder to consult a doctor before getting the shot — and if possible avoid the vaccine." AP News says that some of the allergic reactions recipients may experience include "difficulty breathing, swelling of the face and throat, rapid heartbeat, body rashes, dizziness and weakness." The vaccine developed by Bharat Biotech ran into some controversy after not disclosing concrete data but the Indian government still allowed the use of their vaccine. "India vaccinated 148,266 people on [January 18], taking its total to 381,305, the health ministry said." And the authorities hope to vaccinate 300 million people, including 30 million front-line workers and the other 270 million to people over fifty and with illnesses that make them vulnerable to the coronavirus.
About the Contributor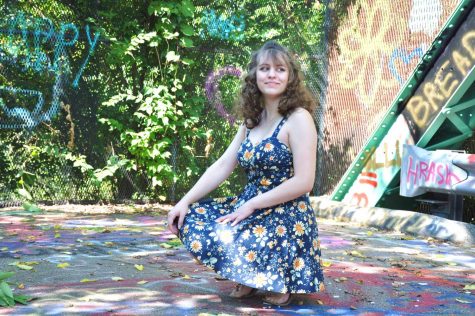 Bethany Scott, Staff Writer
Bethany Scott is a senior at Northmont High School. Bethany is an imagination enthusiast, believing art is an excellent form of self-expression. By not...