The Perfect Dress
Prom Dress Styles at Northmont
There's the perfect date, the perfect hair, the perfect make-up, and don't even forget about the right shoes! It's prom season and, as important as all those things are, the MOST important thing is your dress. It has to be the right fit and the right color , which has to be a color that looks good with your date, or if you don't have a date you have to make sure your color doesn't clash with your friends.  Every year, styles change and every year prom dresses get crazier and more revealing.
The first most popular style for this year is a two-piece dress.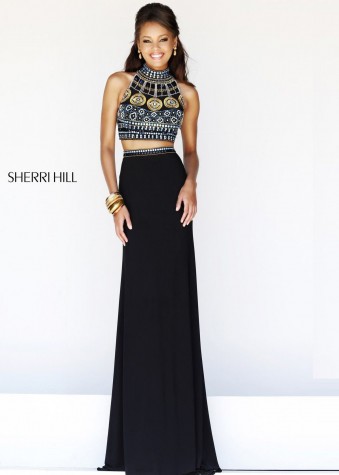 "My dress is pinkish and it's a two-piece. It has diamonds all over the top half and the bottom is silk and goes straight down. I got it at Pure Couture," said senior Kenedi Wimberly.
Two-piece dresses are extremely unique. It's a style that made its debut around homecoming. Some people think two-piece dresses are risky, so they won't try it, but if you really want a unique dress that will stand out definitely go for that!
Sequins have always been a popular trend for prom, but this year, they're going to be even bigger. Forget about just having the top half of your dress be sparkly – make the entire dress sparkle!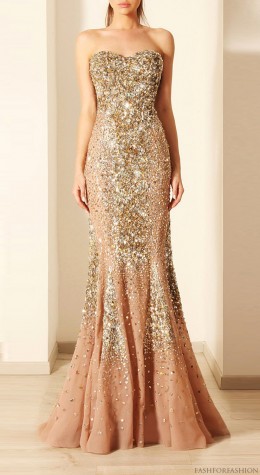 "The dress I got is like a mermaid color, with sequins all over. The very top is mesh and the whole dress is fitted except at the bottom. It has tulle," said junior Cameron Jeffords.
Sequins will make you stand out and they mean you don't have to add a lot of jewelry if you don't want to. You could also tone down the makeup if you want. This makes getting ready so much easier.
A color that has been dominant so far this year is the classic color black. This color makes you look so classy without even trying.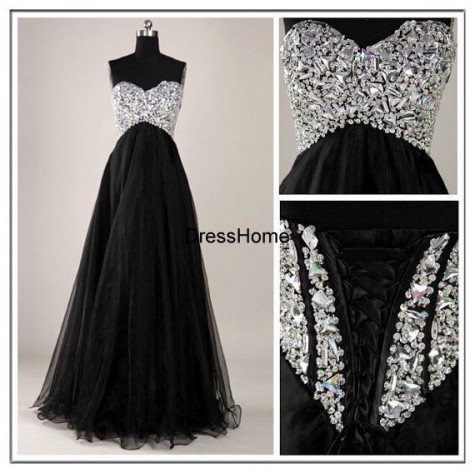 "My dress is black and it has spaghetti straps. It has jewels all over the mid point and it's fitted. The bottom just goes straight down," said senior Rebecca Krizner.
This look will never go out of style. It looks good on anyone and you can to spice it up is by adding bright colored jewelry and shoes. If your favorite color is pink, throw on some pink heels and a pink statement necklace and you totally make the look your own.
Another popular trend this year is a gown with straps or sleeves versus a strapless gown.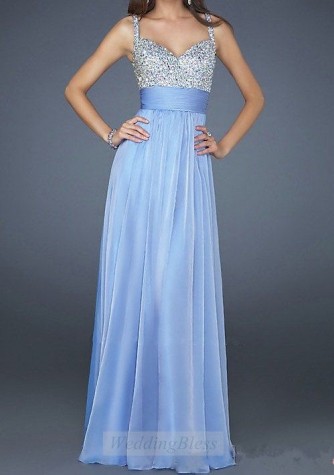 "My dress is long and flowy and a purplish orchard color. It's a V-neck and has beaded straps," said junior Rachael Leiter.
There are so many different types of straps when it comes to prom dresses. There are gowns with spaghetti straps, gown with one shoulder strap, and the Greek Goddess style with where the whole neck is covered.
"My dress is long and black and has a lot of detail in the mid point. One shoulder has a sleeve and the other doesn't. It's black and white," said junior Brittany Weatherford.
One last trend that is popular this year is an open or cut-out back. These dresses are even more dramatic this year.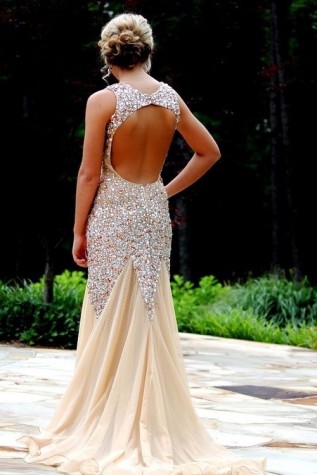 "My dress is black with an open back. It has beads lining the back of it and it's a tight dress," said junior Logan Swafford.
Backless dresses definitely make a statement. Instead of sequins or bright colors, go simple and then surprise people when they see the back of your dress.
No matter what prom dress you get, make sure you make it your own and feel confident. Also don't be afraid to try new styles, you might surprise yourself and love a dress you never thought you would wear.