Best of the Best
Everything you need to know about Best of the Bolts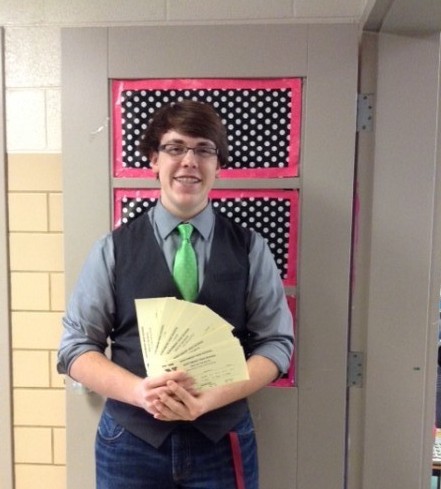 Good attendance? Good grades? Good behavior? Sign up for Best of the Bolts now!
"You get homework passes, athletic passes, play tickets, free cookies, and you can get exam exemptions," said junior BOB committee member John Bates.
Students wishing to apply for the Best of the Bolts can do so at the beginning of each quarter. Bates encourages students to fill out the yellow cards they hand out in homeroom or pick one up in the Main Office. Forms should then be turned back into the Main Office. There is a deadline each quarter to apply, so forms need to be turned back in promptly.
Additionally, there is an assembly each quarter, normally during third or fourth period. The BOB Committee rewards prizes to randomly chosen BOB members, the most popular prize being the cheese balls. During fourth quarter, BOB members go outside–weather permitting–for a field day. The BOB committee organizes all of these activities.
According to Bates, applications are taken for the BOB Committee at the end of the year, and there are numerous reasons to apply for the committee.
"We get to set the field day up. Also, it looks good for colleges [to be a member]," said sophomore BOB committee member Justin Lofino.
Whether you are applying to be on Best of the Bolts, or you have your heart set on becoming a BOB committee member, it is clear that this group is the BEST OF THE BEST!