Hello, Summer
Students Share Plans for Break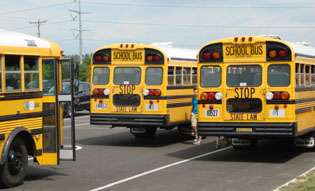 The last day of school is approaching, with seniors leaving May 19 and all others leaving May 24 following exams. Students are looking forward to summer plans, despite one more month of school.
"[Since] I'm not going back to high school, [I'm looking forward to] relaxing since I'm a senior, and doing everything on my bucket list," said senior Tempest Paulding.
Some underclassmen are looking forward to summer activities.
"Sleeping in, going to Kings Island a lot, and hanging out with friends," said sophomore Alarryia Booker.
While many students will remain in Ohio, some are traveling.
"I'm going to Hampton, Virginia. My sister's basketball tournaments are there," said junior Dylan Sporre.
For those approaching their sixteenth birthday, the summer is a perfect time to practice driving.
"I'll be hanging out with friends and working on my driver's license," said freshman Adam Boyd.
Summer break is approximately 11 weeks.