Does Anyone Care about Giraffes?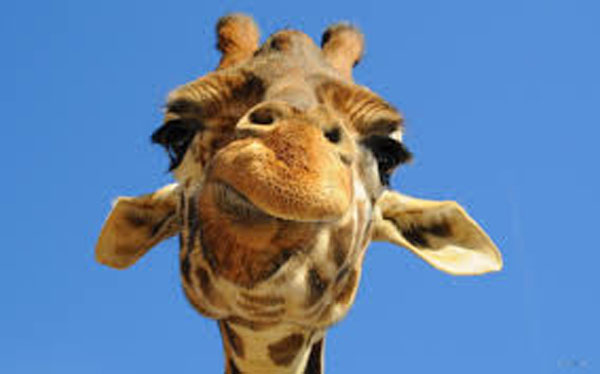 Giraffes are the tallest land mammal in the entire world. No one has ever been so high without help in their entire lives. Imagine, for a moment, that you could see the world as a giraffe does. Would this make things better or worse? Probably worse because how would being taller really help? All it would really do is make living in our current buildings and houses inconvenient because the doors and hallways were built for normal humans. On the upside, everyone would be able to ride every roller coaster ever, even babies. Dealing with cramped hallways and low doorways would be worth seeing a five foot tall baby riding Diamondback.
Giraffes only need between ten minutes and two hours of sleep per day, they have one of the lowest sleep requirements of any mammal. This would be kind of a downside. I love to sleep, but I haven't ever really tried not doing it. On second thought, maybe it would be nice not to be tired all the time. Everyone would be more productive, no one would be as grumpy, and owls could become our friends. If we only needed two hours of sleep, maybe we could finally make it to the end of Titanic without completely passing out. Eleven o'clock would become prime time. Everyone could stay up late, and no one would have to drink Monster to party all night long.
Imagine what it would be like if, after eating a ton of food, you could keep eating and not be full. Giraffes have four stomachs. This would be the best thing ever. Weight gain wouldn't happen as fast, thin people could eat fried chicken again, and school lunches would be forced to offer more food. With four stomachs, a large pizza would become a kids meal, making America's food standard acceptable. Michelle Obama would no longer have anything to complain about because how can anyone get fat with four stomachs. I realize we would all eventually learn how to fill those stomachs, but initially everything would be amazing, and if there's anything I've learned from public school, planning for the short-term is way easier.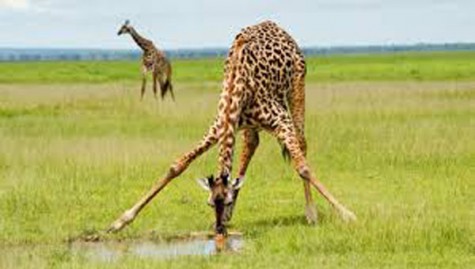 Necking is the art of giraffe combat. It involves intense bashing with one's neck against another alpha male's neck. This is a superior style of fighting as opposed to our man made systems. Giraffes are generally peaceful animals and rarely fight, and I think this is due to the fact they fight in such a lovable way. Imagine you're in a fight with your bro and it gets to the point where things get physical. Instead of punching them, use your neck. I guarantee you that in thirty seconds you'll be crying together and hugging it out.
Giraffes have never needed a government, they have never produced a reality show, and terrorism is non-existent in their culture. They are one of the greatest animals on the earth, and we can learn a lot from them. The world might not be so bad if we all thought like giraffes.