We're All Freaks in the End
American Horror Story: Season 4 Episode 1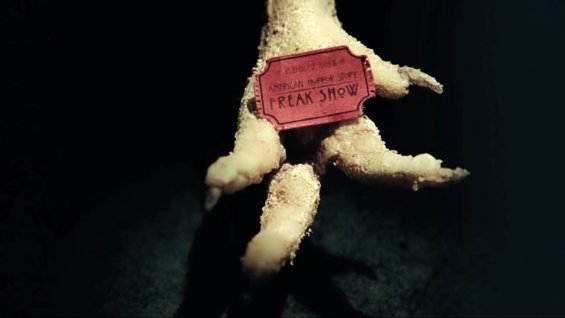 We lived in the murder house. We escaped the asylum. We protected the coven. And we will attend the freak show.
For those of us that religiously follow American Horror Story we know that each season brings its own new story line while keeping a vast majority of the same cast. Cast members returning for their fourth season are Evan Peters, Jessica Lange, Sarah Paulson, and Frances Conroy. They have played everyone's favorite characters like Tate, Kit, Constance, Sister Jude, Cordelia, Lana, Moira the maid, and Myrtle Snow.
This season is yet again said to be different from any other. New fans as well as old are saying that the first episode of season four was spectacular and lived up to all the hype.
Spoiler alert:
Some of the characters that we met in the first episode were Bette and Dot Tattler, played by Sarah Paulson; Jimmy Darling, played by Evan Peters; Pepper, who is a returning character from second season, played by Naomi Grossman; Ma Petite, played by Jyoti Amge; Paul, played by Mat Fraser; and Twisty the Clown, played by John Carroll Lynch. Some people have raved about Twisty while others hide in terror as their fear of clowns was brought to life.
They invited special guests onto the show to really make the theme come to life. The show has the smallest girl in the world, a pituitary dwarf, a transgender, a man who has phocomelia (malformation of the limbs), a woman who has no legs, and a woman who has three breasts. On YouTube, there are interviews with these cast members. In the interviews, each one says that they are anything but freaks, they are normal people with extraordinary gifts. They also say that everyone on the Freak Show cast is like one big family. While some of the actors are pretending, the characters were created to have real conditions that affect people.
AHS fans that raved about the first episode cannot wait to see what the rest of the season has in store.