Ms. Motorcycle
Frau Galaise Bikes to School
Northmont High School German teacher, Ms. Chrissy Galaise, has a unique way of getting to school that some students might not expect: a motorcycle.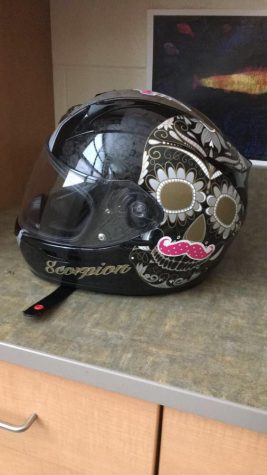 "I ride my motorcycle whenever I can," said Galaise. "My commute is very short, so I can't say that I do it to save gas. I suppose I ride to work because I enjoy it."
Galaise isn't new to riding motorcycles though. Her dad introduced them to her when she was very young and when she decided to start riding again, she rode as a passenger.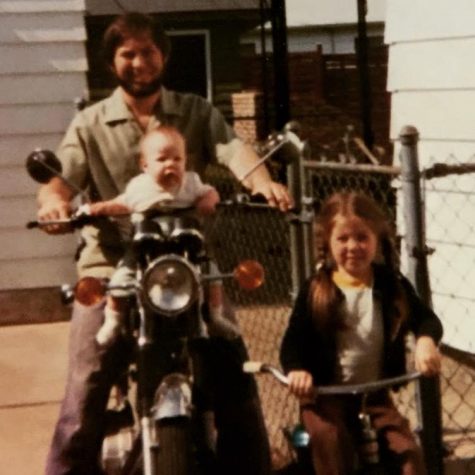 "I remember riding with my dad, going on short little rides, wearing my orange helmet," said Galaise. "It's some of my favorite childhood memories."
Riding as a passenger helped her learn more about motorcycles by paying attention to the rider. She said bikes are a lot more fun than driving a car, so she tries to ride her bike as much as she can.
"The only thing that stops me from riding is the weather," said Galaise.
When the German teacher isn't riding her bike to school, she rides with a group of other cyclists she met on Facebook.
"The people I've met and befriended in that group are really great," said Galaise. "They are a big part of what made my summer so awesome."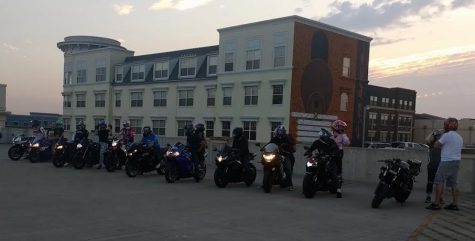 Galaise currently drives her 2007 Suzuki Bandit GSF to school. She also recommends other teachers to try riding motorbikes. She thinks it would be funny imagine a bunch of teachers out riding their motorcycles together. Galaise will continue to use her favorite way of transportation as much as she can.