DID YOU KNOW?: Hong Kong Protests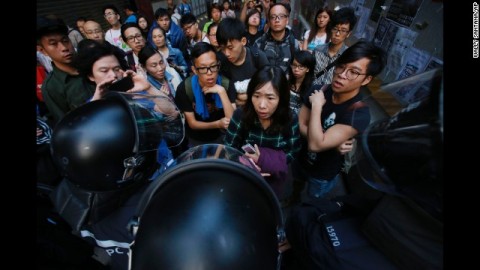 In August, China announced that it would allow direct elections in 2017, but the government would have to approve the candidates before their names were added to the ballot.
Unhappy with this law, college students began a week-long boycott of classes in late September.
Students have occupied central Hong Kong, shutting down many businesses and buildings in order to protest the Chinese government and demand a democratic system.
Students are also calling for the resignation of Chief Executive of Hong Kong, Mr. Leung.
Leung was selected to lead Hong Kong by officials in Beijing.
Leung refuses to resign, claiming that he must remain in office if there is to be universal suffrage and that he is working so that the people of Hong Kong may vote for his successor in 2017.
Protesters have been pepper sprayed and subjected to other forceful tactics by Hong Kong.
Anti-occupy activists attack protestors, leaving many bloody and beaten and causing tensions to rise between the pro- and anti-democracy citizens.
Protesters are currently still occupying central Hong Kong, but are now allowing workers to pass by.

Source: The Guardian, Time Magazine, CNN