Northmont Wins Culinary Award for Chicken Sandwich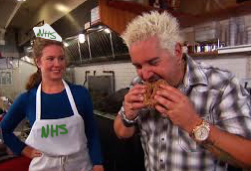 Northmont has been honored with The National Culinary Award for their famous chicken sandwich. The students are delighted that the entree is served everyday.
"The chicken sandwich is absolutely amazing!" said Gordan Ramsey, celebrity chef. "I can only imagine my food tasting this good."
The positive feedback didn't stop there. Celebrity chef, Bobby Flay gave it his stamp of approval.
"This sandwich is really something else. The ratio of the bun to the chicken is spot on," said Flay.
According to celebrity chef Guy Fieri, the sandwich is "gangster."
The National Culinary Award grants Northmont with a never-ending supply of chicken, so the lunch staff has stated that they will serve the famous sandwich everyday from now on.