New Year, New Faces
The New School Brings Some New Faces to the Northmont Staff
Ms. Katherine Pfeffer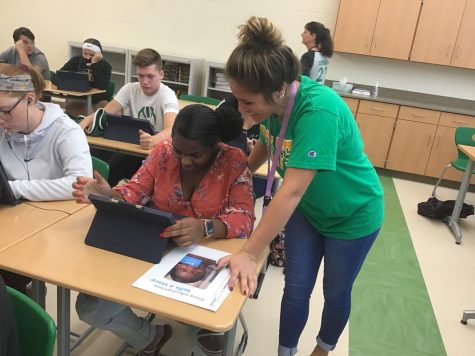 Teaches freshmen academic and sophomore lab, Language Arts.

Went to Wright State University.

Was student teaching at Bellbrook High School and taking classes for Master's program last year.

Most of her family work in education in some capacity. In fact, her mom was an intervention specialist at NHS for 28 years and her dad has been the wood shop teacher at the high school for the last 18 years.

Favorite books are Pigs in Heaven by Barbara Kingsolver and I'll Give You the Sun by Jandy Nelson.
Favorite band is Train. Her favorite song by them is "Drops of Jupiter."
She has always really wanted to go skydiving and travel overseas!
She likes to go to concerts and festivals, try new restaurants and coffee shops, and spend time outside.
Mr. Chad Barker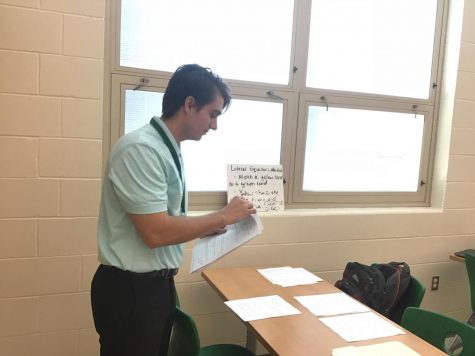 Algebra 1 Interventional Specialist.

Went to Wright State University.
Was working at Fairborn Primary School last year.
He was fortunate enough to have many great teachers during his educational experience. Many of his teachers made a huge impact on him, which is why he went into teaching to have a similar impact on students.
Favorite color is blue.
A favorite television show is New Girl.
He has always wanted to see the Golden Gate Bridge.
He loves to read and watch sports.
Mr. Tyler Barker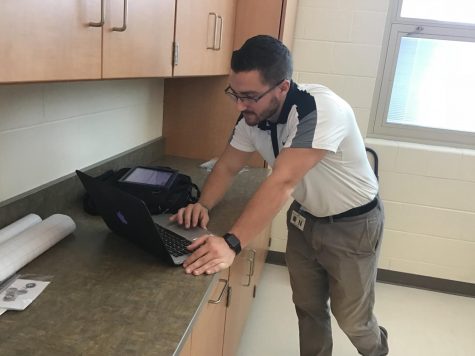 Interventional Specialist for Algebra 1 and Geometry.

Went to Ohio State University.
Working at a charter school in Columbus last year.
Inspired by his mother to get into teaching.
Favorite movie is Pearl Harbor.
Favorite artists are Luke Combs and Kane Brown.
He has always wanted to go to Hawaii.
He likes to do anything outdoors in his free time.
Ms. Breanna Fisher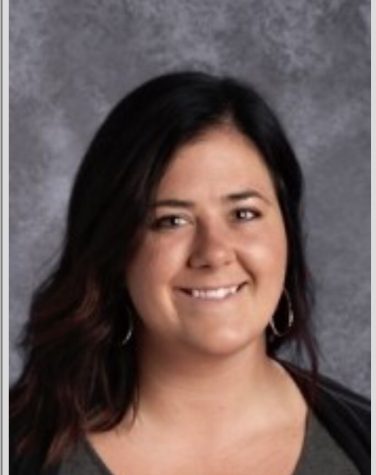 Intervention Specialist for Biology and World History.

Completed her Bachelor's degree at Butler University and her Master's degree at the University of Dayton.
Was teaching 8 grade at Northmont Middle School last year.
Was inspired to become an intervention specialist because of her experience as a Peer Tutor from elementary school through high school with Ms. Diana Espy.
Favorite color is black.
Favorite television shows are Shameless and Wentworth.
She has always wanted to vacation in Bora Bora.
She enjoys coaching softball, interior design, and home improvements.
Ms. Rebekah Skaroupka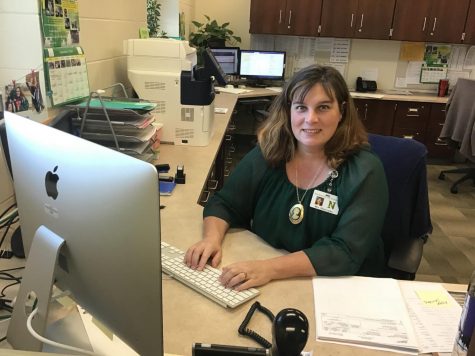 Is the Finance Secretary for the high school.

Went to Bel-Rea Institute. Her degree is in Veterinary medicine (nurse).
Working at Northwood Elementary in 6 grade last year.
She went to Greene County Career Center in high school for an Administrative Assistant diploma. She worked in an office for many years before getting her degree at Bel-Rea Institute but wanted to get back into office work when she had her kids.
A favorite television show is Greys Anatomy.
Favorite book is Hunger Games by Suzanne Collins.
She has always wanted to drive up the California Coast.
She sings in shows at Community Theatre and in the church at Salem Church.
Ms. Randi Mohler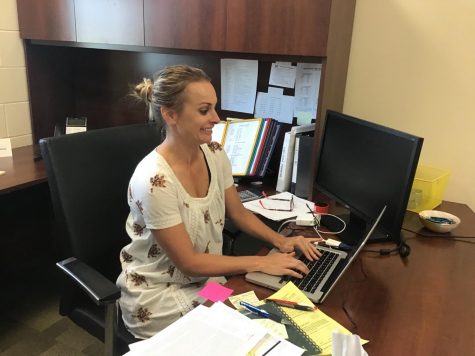 Is the new counselor at the high school.

Went to Wright State University.
Working as a counselor at Fairborn High School last year.
She decided to be a school counselor after trying to figure out what she wanted to do with her life during college. It was really difficult, expensive, and time-consuming to make the decision. She wanted to be a support and a resource for high school students who are trying to make the same decision.
Favorite color is green.
Favorite band is the Avett Brothers. Favorite song by them is either "Head Full of Doubt" or "Road Full of Promise."
Even though she's not into gambling or horse races, she has always wanted to sit in the stands at the Kentucky Derby and wear one of the giant hats.
Enjoys spending time with her children and husband, running, reading and doing yoga.