Too Much Light Makes The Baby Go Blind
First Play of the Season for Northmont has Extremely Innovative Format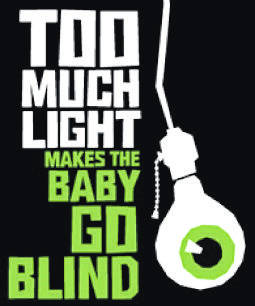 Too Much Light Makes The Baby Go Blind is being put on by Northmont Drama Club and is showing on Thursday, November  1, Friday, November 2, and Saturday, Novemeber 3 at 7 pm. It is a unique and extraordinary show that is meant to keep the audience guessing. This show is filled with twists and turns, with 45 plays in 90 minutes, that you choose what the 20 actors perform. This show will shock and surprise you with every turn, just you wait.
Our sources can't not say too much; we must keep you in suspense. You will just have to come to the show to see what all the buzz is about.
The doors open at 6:30 pm and tickets are 5 dollars and can pre-ordered on www.northmontdramaclub.weebly.com or bought at the door.
Hope to see you there!