Christmas Nostalgia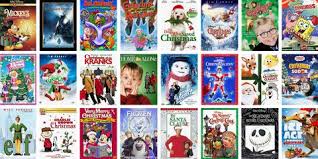 Now that Halloween is behind us, we can focus on the most important day of the year; Christmas. The day of the lord, the day of giving and getting, the day of eggnog and good family time. But what is a Christmas without good Christmas movies? The answer, is no Christmas at all.
–
One of the most iconic Christmas movies ever, Elf. We all know the plot, and we all love Buddy, so there's no need to explain this one.
–
Next, our favorite grumpy old green man, the Grinch. Whether it's the classic Dr. Seuss or the Jim Carey live action, we can all agree; they're both better than the new one.
–
Next on the list, Home Alone. A movie about a little boy left by himself trying to defend his home from convicted felons. Overall, a good film to watch with the whole family.
–
Polar Express is the next movie on, a classic animated film that you can only watch in pajamas with a cup of hot chocolate.
–
The final and most iconic entry on this list, Charlie Brown, a Christmas Movie. Whether he's missing football's or making a wimpy christmas tree, we all love Charlie and his famous soundtrack.
Merry Thanksgiving and enjoy watching these and other movies over the break.