A Project with Perspective
Spanish IV Class Begins Project About Immigration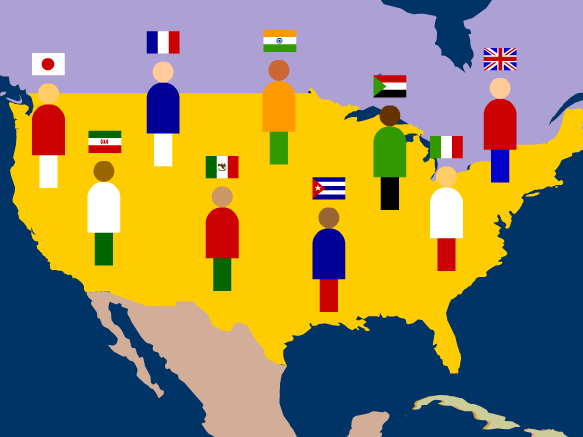 Recently, Spanish teacher Mr. Christopher Lemon's Spanish IV class is doing a project on immigrants. The class researched immigration through watching a documentary called Which Way Home and a work of fiction called El Norte. The class is using this information to write a persuasive letter to a government official or immigrant.
"This project has pushed students to think from others' perspectives, design, carry out and digest interviews with people from the US and abroad, and come up with an educated perspective on immigration.  It has also provided them additional context for interpreting the current news about the Central American migrant caravan," said Lemon. "I hope that they will transfer parts of the process used in this project to other controversial issues that they will face throughout their lives."
Students think this project will positively influence the school.
"I think this project will affect the school because it will hopefully educate people on the problems faced by immigrants today," said senior Amanda Dimatteo-Blair. "Many people only see the political aspect of immigration, but do not think about the human aspect. With our discussions, we hope to remind that immigrants are human beings."
According to Lemon, this project involves an interview with community members with experiences with immigration or moving to another country.
"Several students chose to interview community members including a teacher, parents and fellow students, and all students interviewed either an immigrant or a person living in another country, expanding the dialogue beyond the classroom. This project will also be a good starting point for these students to take ownership of their influence on the world through their careers and life habits," said Lemon.
Immigrants now make up 15 percent of the U.S. population (U.S News).