Which Christmas Cookie Matches Your Personality?
Answer These Questions and Keep Track of the Letters you Choose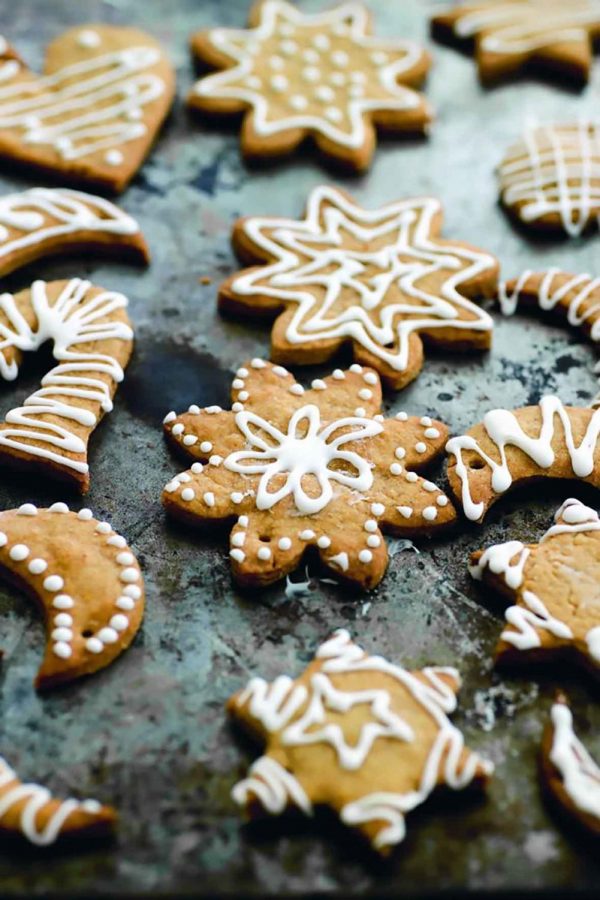 Ellie Coppock, Assistant Editor-in-Chief
November 29, 2018
1.  What is your favorite holiday drink?
A. Hot Chocolate
B. A Holiday Themed Latte
C. Cider
D. Tea
2. What is your favorite holiday activity?
A. Sledding
B. Ice skating
C. Caroling
D. Staying Inside (It's way too cold to do anything!)
3. What's your favorite holiday food?
A. Candy Canes
B. Christmas Candy
C. Christmas Ham
D. Fruit Cake
4. What is the best Christmas decoration?
A. Inflatable Characters
B. Lights
C. Trees
D. Wreaths
5. What is the best Christmas gift?
A. Socks
B. Something Handmade
C. Gift Cards
D. Books
6. Which Christmas movie is your favorite?
A. Frosty the Snowman
B. Home Alone
C. A Christmas Story
D. The Year Without a Santa Claus
7. Which Christmas song is your favorite?
A. Jingle Bells
B. Winter Wonderland
C. Christmas (Baby Please Come Home)
D. Let it Snow
MOSTLY A: Sugar Cookie
MOSTLY B: Gingerbread Cookie
MOSTLY C: Chocolate Crinkle Cookies
MOSTLY D: Thumbprint Cookes