The 10 Best and 10 Worst Trends of 2018
The Good, The Bad, and The Ugly of 2018
The past year has been an eventful year in fashion. Let's discuss the best and worst trends of 2018 according to the fashion experts at Northmont Thunder.
Worst:
10. Off-The-Shoulder Tops
Off-the-shoulder tops first became popular in the summer of 2018. The trend was seen on the runway in the SS16 season. Fast fashion retailers have watered down and ruined this trend. While this trend had a good run, it is time to lay it to rest.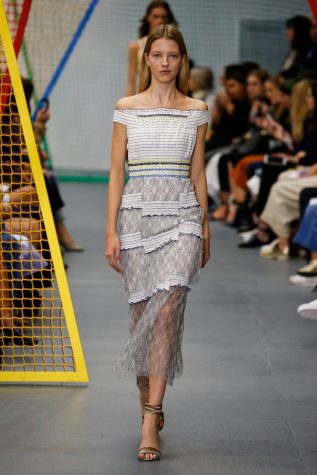 9. Sweatshirts as Dresses
This trend began on the runway for FW16. The trend was present in 2017 and 2018. The look has traveled from the runway to streetwear and was disappointing in all settings. This trend should have never happened in the first place.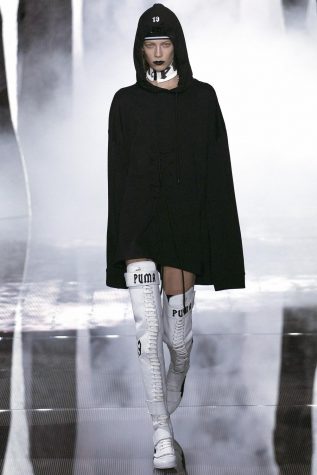 8. Clear Plastic Bags/Clothes
This was a trend in shoes and outerwear in 2016. It has now escalated into a $600 clear plastic Celine bag. Please leave this in 2018.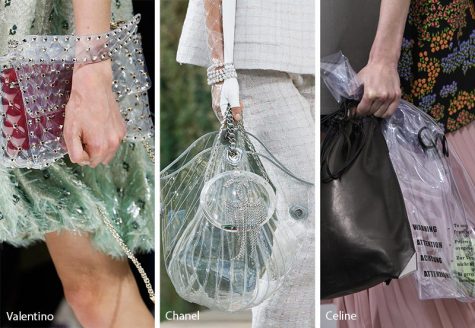 7. Utility
Utility in fashion has been around since SS15 but recently it has been reinvented. The trend has changed from subtle army jackets and green and tan accents to fishing vests and harnesses. This trend has gone too far for everyday wear.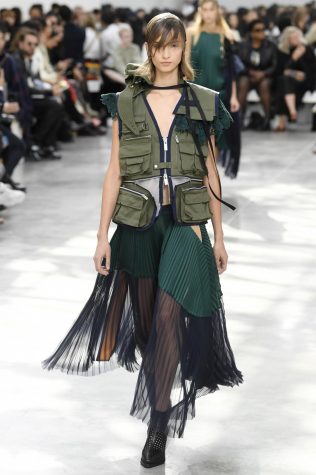 6. Over the Knee Boots
This trend was pleasant in the beginning with Balenciaga's SS17 over the knee sock boots in crazy colors. The shoes made a statement and were seen on Kylie Jenner and Lily Aldridge. The trend took a rough turn when fast fashion brands created knock-off and low quality versions and the trend became overdone. This trend now belongs in the trash. I'm so sorry Balenciaga, why did they do this to you?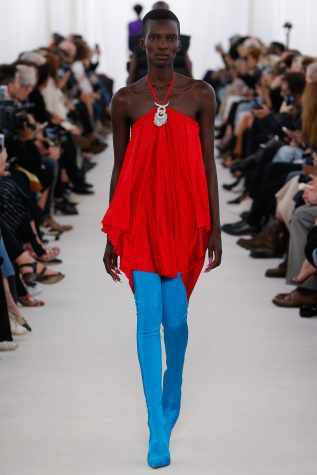 5. Holographic
The Holographic trend was one that never should have happened. Everything is worse when made holographic. These holographic looks from Balmain are atrocious.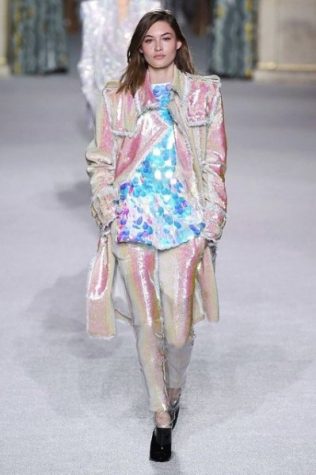 4. Biker Shorts
This trend is a favorite of Kim Kardashian. Biker shorts were seen on runways in 2018 and I will never understand why. This was never a good idea. Please leave this in 2018.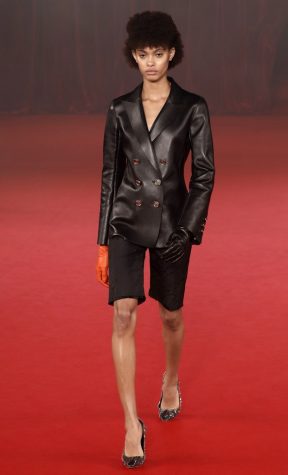 3. Logos
Logos have been around since the dawn of time, but logos were extremely present and a symbol of wealth since the early 2000's. While some logos are artistic and interesting, most of them are just an easy way for brands to make money.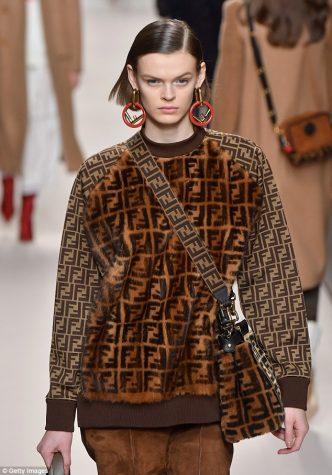 2. Athleisure
This trend has been popular for years now. It started as a fun and comfortable look. Now it's an excuse to wear sweatpants to fancy events.
Designer Streetwear
This trend is actually ridiculous. Plain t-shirts with a brand name on them will never be fashion, just a waste of money.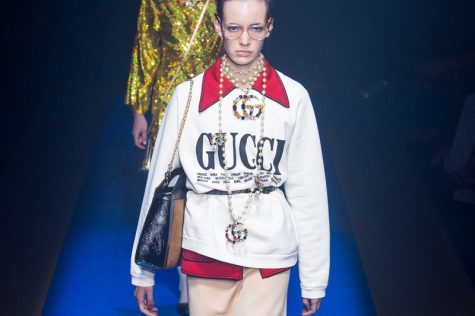 Honorable mentions: Supreme, Tracksuits, Corset Belts, and Anything from FashionNova
Best:
10. Ruffles
Ruffles have been on the runway since 2016, but they have been reinvented recently into a messy and laid-back style. The trend is easy to incorporate into everyday outfits.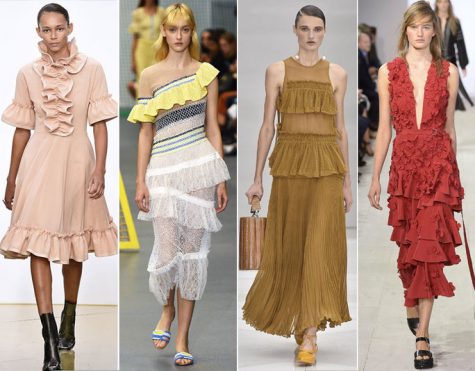 9. Patterned Pants (Plaid)
This has appeared on a few runways, but overall it is more of an everyday trend. These pants were everywhere in 2018. The look can be both formal and casual. This trend is a big thumbs up.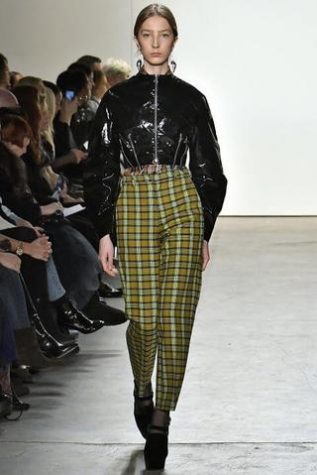 8. Suits
Suits and tailoring in womenswear had its time in the spotlight in 2018. The rise of the power suit was chic and sophisticated while still keeping a fun and edgy aura.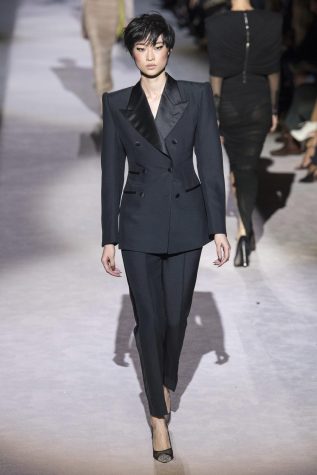 7. Leopard Print
Leopard print has been seen as tacky for too long. Since SS17 and FW18, the print is now glamorous and classic.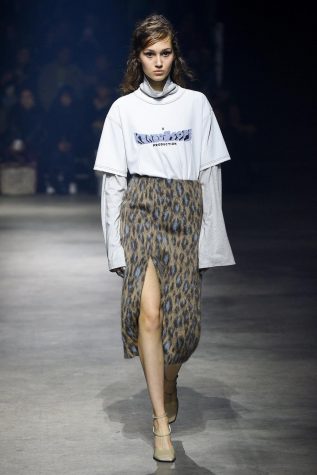 6. Neon
The neon trend might be the most recent on this list. It's emergence in SS19 also follows the 80's revival trend. It's no longer childish to wear neon.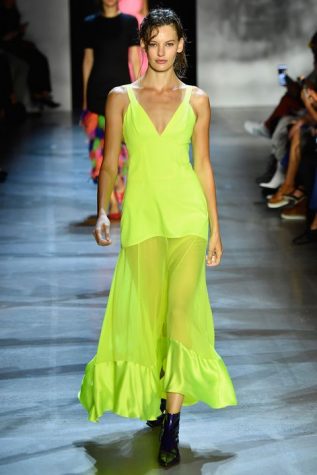 5. Western
This trend from FW18 is quite controversial, but when pulled off right, it looks stunning. The trend includes cow print, large belts, and mixed textures.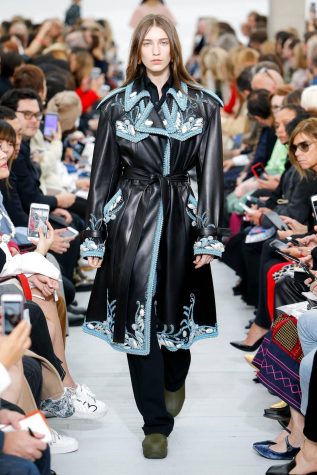 4. Barets
This chic and simple trend is a fun way to add character to any outfit. The trend began a few years ago but has recently became more mainstream.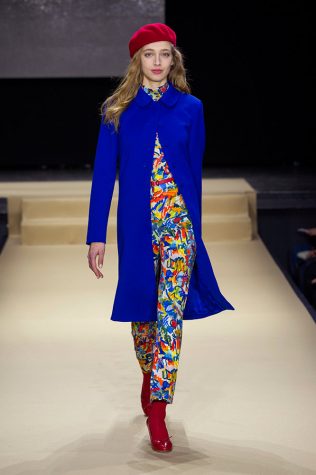 3. Beaded Bags
Beaded bags are intricate and beautiful pieces of art that can be used in a function way. Thats how fashion should be.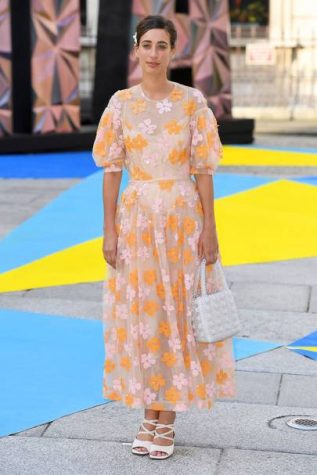 2. Early 2000's
The early 2000's trend began with the rebirth of the Juicy Couture tracksuit. Since then, other trends such as monochrome pink, grommet belts, frosty lipgloss, and wide-leg pants have emerged.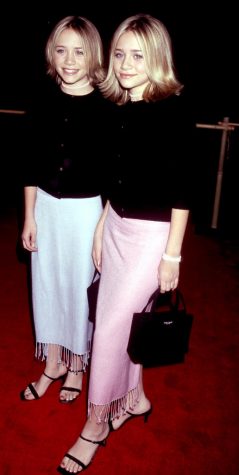 Floral
Soft and vintage looking pieces have been trending since 2016. In 2018 floral had an edgy twist with richer colors and dark backgrounds. This trend is timeless and dreamy.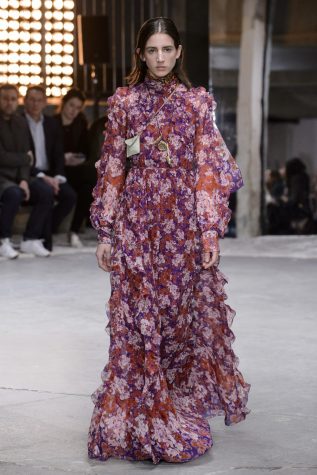 Honorable mentions: Dad sneakers, Paint Chains, and sustainable fashion
Overall, this year had a wide range of ups and downs in fashion. Hopefully, 2019 will be just as interesting.