7 Rings… the Bell!
Plagiarism in Music Becoming a Common Practice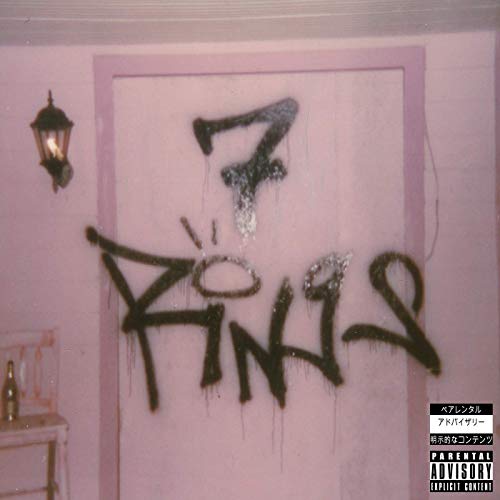 Singer Ariana Grande released a song called "7 Rings" on Friday, January 18. Several artists have claimed that the song is plagiarized, including Princess Nokia, 2 Chainz, and Soulja Boy. This poses the question, what makes a song "stolen?" What is the limit to how similar songs can sound?
The song did sample the classic track "My Favorite Things" from The Sound of Music. Songs sample certain sounds and tracks with the permission of the creator. Sampling is extremely common and obvious. "Stolen" songs or song elements do not have the consent of the creator to use their sounds, tracks, or lyrics.
Some of these plagiarized songs are obvious. For example, Led Zeppelin's "Dazed and Confused" was stolen from Jake Homes. The band has even stated that they heard Holmes' song and were inspired. However, Led Zeppelin is listed as the only songwriters and Holmes never got credit for the song. Led Zeppelin has many more stolen songs in their discography and is notorious for plagiarism.
According to Buzzfeed, to prove that a song is plagiarized, "access" and "substantial similarity" must be shown, but what does that mean? Evidence must be given to show that the song was heard and could reach the artist that allegedly plagiarized. This can be easy to show when the original song is popular, but in the case of "7 Rings," Princess Nokia's song might not have been heard by Grande at all.
Next, it must be proven that the songs show "substantial similarity." There are elements that the average listener can't always pin-point, so what makes two songs too similar? The song must be tested with ordinary and average listeners. These people must evaluate both the composition and the sound recording. Because of this, many courts state that the two songs can only be presented in stripped-down versions.
Some famous cases of stolen songs include (Billboard):
Marvin Gaye/Robin Thicke: "Blurred Lines"
Queen & David Bowie/Vanilla Ice: "Ice Ice Baby"
The Chiffons/George Harrison: "My Sweet Lord"
The Gap Band/Bruno Mars & Mark Ronson: "Uptown Funk"
Radiohead/Lana Del Rey: "Get Free"
Regardless of if "7 Rings" is stolen, it is hard to prove plagiarism in music. Most of these cases don't go to court at all and some of those that do remain unresolved.