NFR vs. NPR
Writer Ann Powers Reviews Lana Del Rey's New Album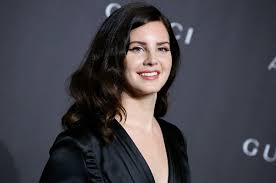 On August 30, 2019, Lana Del Rey released her sixth studio album titled "NFR." The album received many positive reviews, including a 9.4/10 from Pitchfork. However, NPR writer Ann Powers released a more negative review about the album and immediately received backlash from fans and Del Rey herself. 
In the NPR review, Powers points out that Del Rey's work is "uncooked" compared to some similar artists that she uses as inspiration, like Joni Michell. She states that Del Rey's references are "B-plus poetics." She then goes on to say that Del Rey's persona is "disempowered" and "self-sabotaging" and that she falls into "conventional feminine submissiveness." Overall, the review is neither negative or positive, it's full of encouragement while being a bitter wake-up call.
Del Rey responded to Powers' article on Twitter. According to the Los Angeles Times, She stated, "Here's a little side-note on your piece, I don't even relate to one observation you made about the music. There's nothing uncooked about me. To write about me is nothing like it is to be with me. Never had a persona. Never needed one. Never will." 
Powers is one of the most respected music reviewers in the industry. She is known for empowering women in the music industry. Throughout her career, she has challenged the male dominated music industry to acknowledge the art of women. Powers has taken a temporary break from social media following the response from Del Rey and her fans.
According to Official Charts, Del Rey's album "NFR" debuted at number one on the U.K. charts, making it her fourth number one album.