And They All Fall Down.
The three major injuries of NFL week 2
Week two was a brutal week for the New Orleans Saints and Pittsburgh Steelers fans respectively. The Saints experienced an early loss in their quarterback, Drew Brees. The Steelers also lost their veteran QB, Ben Roethlisburger. Both teams lost their week 2 games, Saints losing 27-9 to the Rams, and the Steelers losing a close game to the Seattle Seahawks 28-26.
Ben Roethlisberger against the Seahawks, left with an elbow injury. The 37 year old QB wasn't hit in his elbow, but with showing pains, he showed signs of old age. Roethlisberger needs surgery and will be out the rest of the season. Roethlisberger's role was filled by the 2018 3rd round pick, Mason Rudolph. Rudolph came in after halftime to finish the game, throwing 12/19 on pass attempts for 112 yards and 2 touchdowns with an interception. That being an improvement over Ben's 8/15 on pass attempts for 75 yards. 
The Steelers had enough trust and confidence in Rudolph to send Josh Dobbs to the Jacksonville Jaguars after the early injury to Nick Foles in their week 1 game against the Kansas City Chiefs. With Roethlisberger out, the Steelers 0-2 start is more alarming than if he wasn't injured.
The Steelers also lost their running back, James Conner to a knee injury against the Seahawks. Conner had 11 carries for 33 yards and a touchdown with three catches for 12 yards on Sunday. Conner didn't have a tear in his knee as originally thought, reported Tuesday by ESPN. Conner had tests done Monday and looks to be cleared for Sunday's game against the San Francisco 49ers.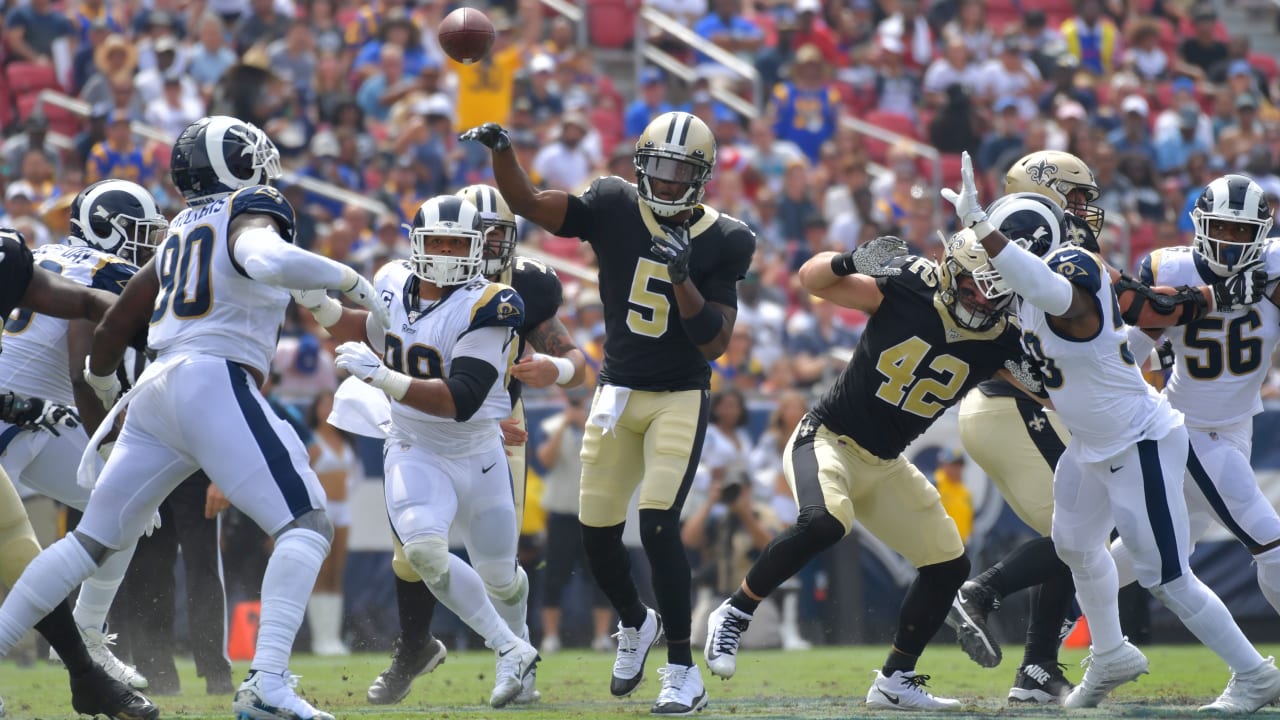 The Saints are in a better position with the loss of their star QB. With the loss of Drew Brees, the Saints still have former Vikings' 1st rounder, Teddy Bridgewater. They also have Taysom Hill who plays all over the field, and not just quarterback. Unlike Roethlisberger, Brees got his hand hit by the Los Angeles Rams' star defensive end, Aaron Donald. Brees left early in the 1st quarter with a thumb injury. While trying to re-enter the the game, Brees was unable to grip a football. 
This is still a hit to the Saints' organization with their Super Bowl chances dropping significantly. So have the Steelers' in which many fans including ESPN analyst Stephen A. Smith have claimed the Steelers season is over. But now, with Drew Brees out and return in question, he's getting surgery on Wednesday, September 18th. The number 2 spot in the NFC is now open for many teams like the Green Bay Packers or Dallas Cowboys.