Long Live Witherspoon!
Comedian Actor, John Witherspoon, passes at 77.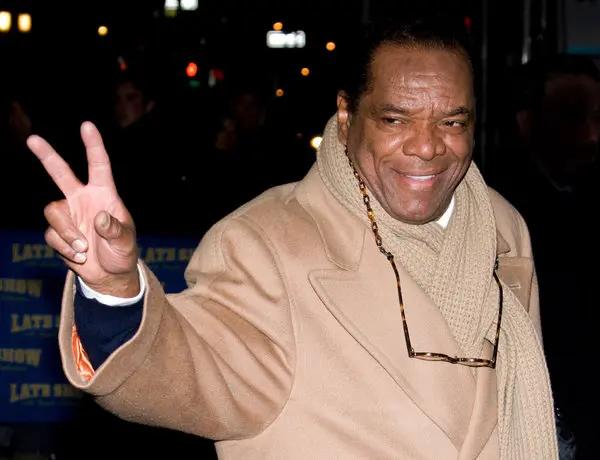 According to Fox News, at the age of 77, actor and comedian, John Witherspoon has passed away at his home in Sherman Oaks. No cause of death has been reported. His career spanned decades, beginning with standup shows and The Richard Pryor Show  early in his career. Along with his cunning standup comedy performances, he is known for his iconic roles such as:
His legacy lives on with his wife, Angela Witherspoon, his two sons, Alexander and John David Witherspoon, and his large extended family. Various other celebrities who have worked with Witherspoon or been inspired by his work have expressed their grievances. 
"I'm devastated over the passing of John Witherspoon. Life won't be as funny without him," tweeted Ice Cube.
"I'm sad. Broken. Hurt… yet extremely grateful to God that i got to spend 5 years of my life working with one of the funniest sweetest wisest humblest loving man @johnnywitherspoon you were my tv dad and my mentor and my friend. I miss you already," Marlon Wayans began with his Instagram tribute.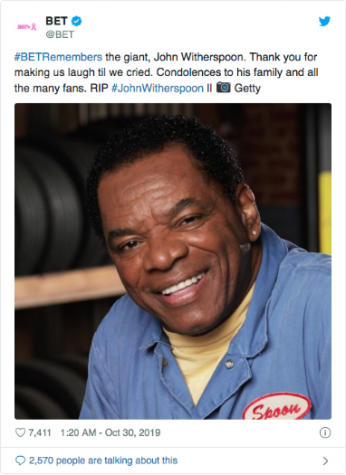 As an inspiration, "Pops", and Daymaker to us all, we remember the influential life of John Witherspoon. Long live John Witherspoon, and may many more aspiring talents walk along his legendary footsteps.