The Life of the Storyteller of the Gods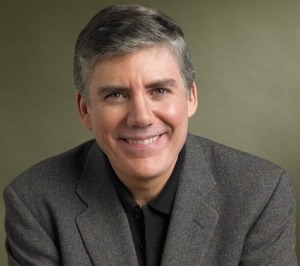 Rick Riordan, Jr. is an author out of Boston who enjoys writing about mythology. He currently has 5 book series for the young at heart: Percy Jackson and the Olympians, Kane Chronicles, Heroes of Olympus, The Trials of Apollo, and Magnus Chase.
According to the Rickriordan website,  before becoming a muse for mythology himself, he was an English and history teacher for both public and private middle schools. Riordan is so well rounded that, before becoming a #1 New York Times Bestselling author, he was given the master teacher award.  From early on, Riordan liked Greek and Norse mythology and liked to read sci-fi and fantasy. His first concepts for the Percy Jackson series started from the stories he told to his eldest son. Some ideas like  Camp Halfblood came from his working years working at a camp called Camp Capers. Although Riordan is best known for his pre-teen novels, he started with mystery novels for adults, such as his Tres Navarre series which won awards in the mystery genre.
Riordan's pre-teen book series focus on their own mythological themes or are an add-on to another series. For example, Percy Jackson centers around Greek mythology whereas Kane Chronicles uses Egyptian mythology themes, and Heroes of Olympus is a continuation of the original Percy Jackson series. Riordan's most popular series is Percy Jackson and the Olympians, which is loosely based on Greek mythology and starts off by introducing Percy Jackson, who is a son of the god Poseidon.
By amassing so much success by only 55 years old, Riordan has a set himself up for good life ahead. With a collection of books to his name, he will be long remembered by young and old alike.