OPINION PIECE: Ford Mustang Mach-E
Personal opinion on Ford's new Mustang SUV
On November 17, 2019, Ford Motor Company revealed their new concept SUV that's set to be delivered to the public by late 2020. The SUV is a breakthrough in the automotive industry, being the first solid competitor to Tesla's electric automobile lineup. With features comparable to those in Tesla automobiles, a range of 300 miles, and a starting price as low as $43,895, the SUV is a bight look into the future, showing that the new wave of green energy will may one day take over it's petrol-powered counterparts. And with all of these amazing specifications and new features that Ford has developed for their vehicle, you would think that they would give it a cool new name, right? Well that's where the SUV starts to cause some flair up within the automotive community.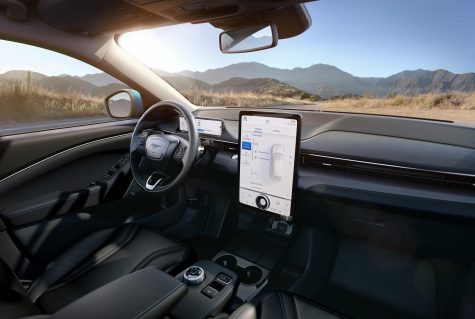 Ford has decided to call this new machine of theirs the Mustang Mach-E. So why is this such a controversy? Well the original Mustang dates back to 1964, when it was first introduced to the public. It was a sporty 2-door coupe meant for fun family road trips. In the first couple model years, the Mustang wasn't all that powerful or fast. However, over the decades Ford had made the Mustang much more powerful, quicker, and larger in size. But it was still true to it's roots as being a sporty car, even though they eventually began making sedan versions as well. So when Ford announced that their new electric Mustang was going to be a SUV and not a coupe or sedan, the car community went crazy.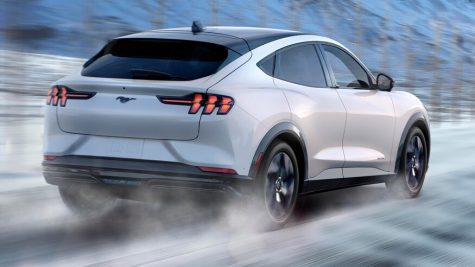 However, despite not being true to it's roots, I feel that this was a very smart move on Ford's part. Tesla is such a popular brand in the electric automobile industry that most people automatically think of the Tesla Model X or Model S when the electric car is brought up in a conversation. They have a large reputation for being a safe and mostly  reliable automobile producer, with a lineup of vehicles that are affordable to the average consumer. Many automobile manufacturers have tried creating their own electric car to compete with Tesla and get into the electric car competition, like Chevrolet with their Spark, Nissan with their Leaf, and even BMW with the i3, but none of them were successful in producing a car that everyone wants to talk about or own. Ford noticed this, so they decided that they needed to use the most well known vehicle in their lineup to badge the SUV with instead of creating a new quirky name, so they chose the Mustang. This isn't necessarily the first time that Ford wanted to try something new in their Mustang lineup either. In 1965, Ford considered creating a station wagon version of their new Mustang coupe. Unfortunately, however, this never came into production because the public didn't approve of it at the time, even though slowly over time people fell with love with the idea and began creating their own.
The fact that the new Mustang is a SUV isn't necessarily a bad thing. I believe that as long as the SUV has similar handling and power to the Mustang coupes and sedans, it deserves the Mustang name.