BREAKING NEWS: Juice Wrld Passes Away
Jaras Higgins Passed Away Leaving Chicago Airport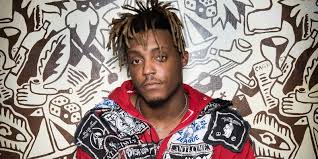 On the morning of Sunday, December 8, TMZ announced the heartbreaking news that 21-year-old rapper Jarad Higgins (more commonly known as Juice Wrld) had sadly passed away.
Juice Wrld was born December 2, 1998 and started gaining attention for his music on SoundCloud in 2017. Juice Wrld finally became a broke out star with his 2018 summer hit "Lucid Dreams" which ended up number 2 on Billboard's Top 100. This led to the release of his debut album "Goodbye and Good Riddance" in May of 2018. This album was very successful and was seen as a starting point for the young artist's career. He would go on to release his second album later that year and his third album in May 2019. His third album, "Death Race For Love," landed number 1 on Billboard's Top 100 and was his highest rated album of his career.
After the fast rise to stardom, many fans were excited to see what this young artist's career would hold. But sadly, while departing a plane at Chicago's Midway International Airport, Juice Wrld suffered a seizure and was pronounced dead around 3:14 am at the hospital, according to CNN. Many of his fans and peers took to social media to pay their respects for the late artist. His death comes off the heels of his 21 birthday, which was the prior monday. Juice Wrld leaves behind a short but impactful legacy. His music inspired many young artists and fans, and will continue to inspire many for years to come. According to Chicago Times, an atopsy will take place Monday, December 9, a week after his 21 birthday in an attempt to determine what caused the seizure.