BREAKING NEWS: New Zealand Volcano Eruption
New Zealand Volcano Leaves 16 Dead
On Monday, December 9, a New Zealand volcano erupted on White Island. At the time of the eruption, there were 47 people on the tourist island. Many were walking along the rim of the volcano at the time at the time of the eruption. Many ran into the water to escape the scalding steam and emerging ash but unfortunately 16 did not make it. Many of the others suffered extreme burns.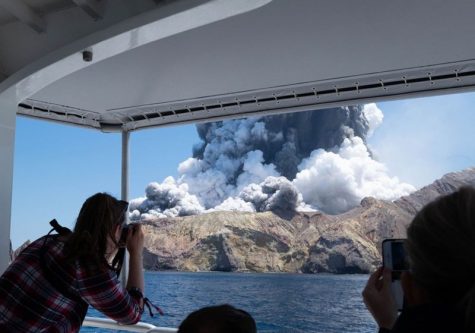 According to USA Today, Dr. John Keneally, clinical director of surgery at the Counties Makanau, said,"This number of burns is unprecedented in New Zealand, and in the rest of the world."
It has been said that nearly 186,000 square inches of skin grafts have been ordered from the United States in order to aid the burn victims.
The volcano erupted with little warning making the number of victims much worse.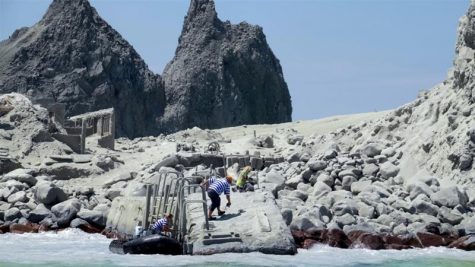 According to NBC News, David Phillips, head of the School of Earth Sciences at the University of Melbourne in Australia, said, "It's not the first time this volcano has behaved like that, where there was an explosion with no warning. This time, it was terrible because the explosion happened when people were visiting the crater."
The volcano was labeled at a level 1 for the last 18 years, which is the lowest and most calm volcano. But on November 18, 2019 was raised to a level 2, meaning it needs to be watched for eruptions. A level 2 does allow the tour of the island to keep going, which is why the 47 people were on the island at the time.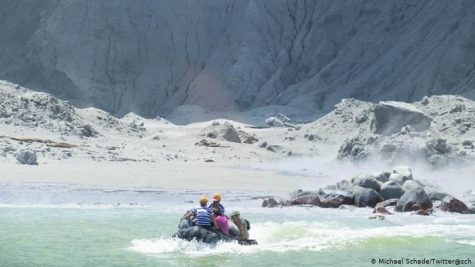 According to CNN, Geoff Hopkins, a visitor who had left the island on a boat moments before the eruption, said, "We (could) see there's people in the water. There's people swimming off the island." When they made it back to the island he also said, "A lot of people were in shorts, T-shirts, so their faces, their arms, their hands, their legs (were burned). Skin falling off, and hanging from chins. From fingers. From elbows."
Officials have been monitoring the volcano the last couple of days to see if it would erupt again. It hasn't so far but they are hoping that next time it does they will have more warning to help those on the island.