Possible Tulsa Race Massacre Mass Graves Found
Back in October 2018, Tulsa Mayor G.T. Bynum initiated an investigation into rumored mass graves of the Tulsa Race Massacre. Recently news came out that the researchers at the University of Oklahoma believe that they have found a possible mass grave site from the 1921 Tulsa Race Massacre at Oakland Cemetery in Tulsa, Oklahoma. However, they are unsure how many bodies are underneath.
Surveys confirmed finding a trench under the soil of about 30 by 25 feet. Phoebe Stubblefield, a forensic anthropologist at the University of Florida, claimed at a hearing that the amount of bodies inside the trench could range anywhere from 10 to 100 people.
"I'm as confident as I can be in the results that this is a very big candidate with something associated with the massacre," said Scott Hammerstedt, a senior researcher for the Oklahoma Archeological Survey.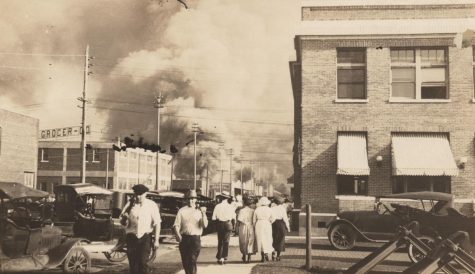 The massacre happened in May 1921 after a black teenager named Dick Rowland was falsely accused of having assaulted a white woman. As news spread and black supporters began backing up Rowland, rioters led by the Ku Klux Klan began burning Greenwood down, looting many of the district's black businesses, as the governor declared martial law and brought in the National Guard.
Official death tolls at the time accounted for 36 people killed in the riots, although experts and historians have believed for many years that the number could be in the hundreds.