BREAKING NEWS: Ukrainian Passenger Plane Crashes in Iran
Ukrainian Passenger Plane Crashed in Iran, Killing All on Board
On Tuesday a Ukrainian Boeing 737 passenger plane carrying 176 people crashed immediately after takeoff. The plane was taking off in Tehran, the capital of Iran, and was in route to the Ukrainian capital, Kyiv. The crash came shortly after Iran launched a ballistic missile attack on Iraqi bases housing U.S. soldiers. Iranian TV claimed  that the crash was likely to have been caused by mechanical malfunctions, without giving any elaboration. However, Ukrainian officials said it was too early to determine the cause of the crash (NBC News).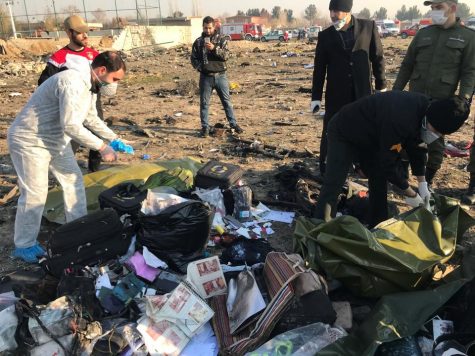 "Tragically all 176 people onboard were killed. It was carrying mostly Iranian, Canadian, Ukrainianians, as well as some Afghan, Swedish, British & German passengers" NBC News chief Ali Arouzi stated in a Twitter post.
Boeing also made an announcement on Twitter stating "We are in contact with our airline customer and stand by them in this difficult time. We are ready to assist in any way needed." As well as another statement saying that they are currently "gathering more information."
The airline said that they are currently suspending their flights to Tehran until further notice and that they are in close cooperation with the aviation authorities, "taking all measures" to determine the cause of the crash before resuming their regular flight schedule.