Cincinnati Tornadoes
Storms Hit The US, Causing 11 Deaths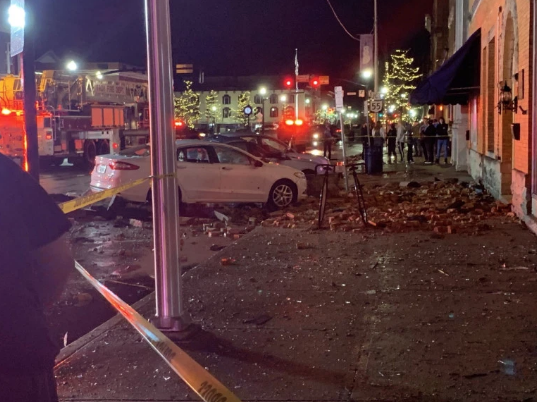 On Saturday, January 11, a powerful storm brought about strong winds, rain, and two tornadoes to the Cincinnati area. According to WLWT5, the storm knocked out power to some 11, 000 people in just one night. Luckily, by Sunday morning, almost every homes' power had been restored.
The two tornadoes were classified as EF0's and touched down between 10 amd 10:30 pm. EF0 tornadoes carry winds up to 65-85 mph; that's compared to the EF3 tornado that hit Dayton last year which carried winds up to 165 mph. One of the tornadoes touched down in Troy, and one touched down in Fletcher. The tornadoes were estimated to have traveled about 3 miles.
The first tornado touched down in southwest Troy and traveled northeast through the city. Much of the damage surveyed was confined to trees and roofs, both residential and commercial. The second tornado, which touched down in Fletcher, had similar damages. The damages mainly consisted of broken and snapped off trees, roof damages, snapped electrical poles, and shingles that had been torn off (Cincinnati).
Along with the storms in Ohio, there were also storms in many other states. There were at least 12 other tornadoes in states such as Texas, Louisiana and Alabama. According to Cincinnati, three deaths were blamed on high winds in northwestern Louisiana. The tornado that hit there was said to have winds up to 135 mph. The two-day pounding of storms caused two states, Arkansas and Mississippi, to declare states of emergencies in order for them to recover. In total, at least 11 people were killed in the storms and more injured.
In the upcoming weeks, it is predicted to have more storms, especially winter storms (The Weather Channel).