To Be Honored
Coach Bill Cowher and Jimmy Johnson Enter HOF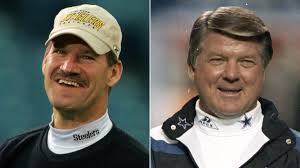 The NFL Hall of Fame sits in Canton, Ohio, holding 326 members. The Hall of Fame started as an idea by the MLB in 1939. However, 24 years later, the NFL added a Hall of Fame of their own. Since 1963, the NFL has had 17 inductees get inducted into their Hall of Fame each year. There are 12 coaches in the NFL Hall of Fame; Bill Cowher and Jimmy Johnson now join the likes of Paul Brown and Bill Walsh.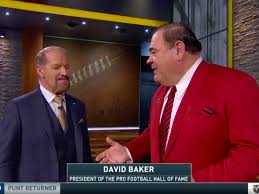 Bill Cowher was a football player turned coach as of the 1985 season, under former Cleveland Browns head coach Marty Schottenheimer. Prior to his coaching career, Cowher got drafted by the Cleveland Browns in 1972. Cowher wasn't in the NFL as a player for long, retiring as a Philadelphia Eagle in 1984. Cowher soon became the head coach of the Pittsburgh Steelers in 1992 and officially retired in 2006. Cowher as a head coach won Super Bowl 40 with the Steelers, retiring with a record of 161-99-1, including his 10 playoff appearances.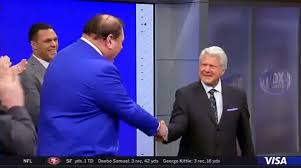 Jimmy Johnson became coach of the Dallas Cowboys in 1989 to 1993, leading to the greatest dynasty ever. Johnson as the Cowboys' head coach led the Cowboys to two Super Bowl victories with one of the greatest young trios ever of Troy Aikman, Emmit Smith, and Michael Irvin. After four seasons, Johnson left the Cowboys to coach the Miami Dolphins. Johnson returning to Miami would bring his career together as he led the 1987 Miami Hurricanes to a National Championship. 
Both coaches are now TV analysts for FOX and CBS respectively. Over the divisional round weekend, both coaches were approached on TV by the president of the Pro Football Hall of Fame, David Baker, to find out the news they'd be inducted into the Hall of Fame on August 7, 2020.
Both coaches together have a combined career record of 332-201-3. Johnson, once he found out the news, made it very clear it wasn't just him that made his career great, "All the assistant coaches who have worked for me, all the great players that have played for me, they're the reason I'm here." Coach Bowher had the same mindset, "Football is such a team sport, had some great players, some great coaches, the best organization in football." 
Both will enter the Hall of Fame as the greatest to ever be apart of the game, winning 3 Super Bowls combined and having over a .500 record in their careers. They showed in their time as Head Coaches what it takes to win and what it takes to lead a group of guys to the promise land.