Kobe Bryant and Daughter Gianna die in Helicopter Crash
Legendary basketball star Kobe Bryant, his daughter, and 7 others died in a helicopter crash January 26, 2020.
Kobe Bryant, his 13-year-old daughter Gianna, and seven other people were killed on Sunday morning when their helicopter crashed into a mountain side near Calabasas, CA, while on the way to a basketball tournament at his Mamba training facility.
On Monday, the L.A. County Fire Department released
audio from five 911 calls
it received immediately after the crash, where the callers described hearing an explosion, followed by flames. "It went over my head. It's thick in clouds. I heard a pop and it immediately stop," one caller told 911 operators.
According to CNN, the N.T.S.B. ( National Transportation Safety Board) is trying to determine the reason for the crash and has collected evidence at the scene. They released a statement saying they are investigating weather as a major cause of the crash and have asked for photos showing weather conditions during the time if the crash.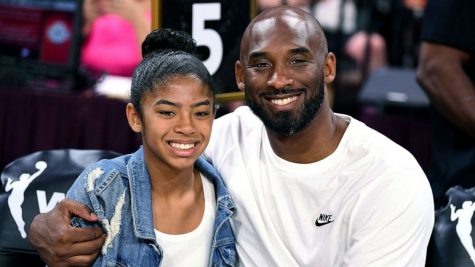 All across the NBA the impact of his death was felt, and most teams chose to take 24 second shot clock violations to honor him and his number. In the Lakers first game back since his death, they held an emotional ceremony for him in which every seat in the stadium was draped with his jersey. Lakers superstar Lebron James took to the center of the stadium floor, wearing Kobe's #24 jersey, to give a heartfelt speech about Kobe's life and what he stood for. "The first thing comes to mind is all about family. As I look around this arena, we're all breathing, hurt and heartbroken. The best thing you can do is lean on the shoulders of your family."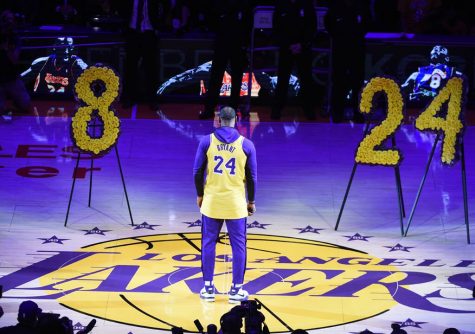 Kobe Bryant was among one of the greatest players in NBA history, with a drive and sense of ambition never seen before. Throughout his 20 seasons and 5 championships with the Lakers, he brought entertainment and inspiration to millions around the world. Kobe's influence was bigger than basketball, and he leaves behind not just a legacy of strong work ethic, but love, and brotherhood.