Californian Firefighters Come Home
Twenty Angeles National Forest Firefighters have Returned from Fighting Fires in Australia
Firefighters of the Angeles National Forest have returned back home in Palmdale, California, on February 5, after they volunteered to help battle the devastating bushfires in Australia. The fire season began in late July, and has killed more than 20 people, and seared millions of acres of land (CNN).
The firefighters had to learn how to handle burning eucalyptus trees and the lingo of their counterparts, since they're not accustomed to these conditions. They also helped create fire break lines and cleared burning brush, like they do back at home.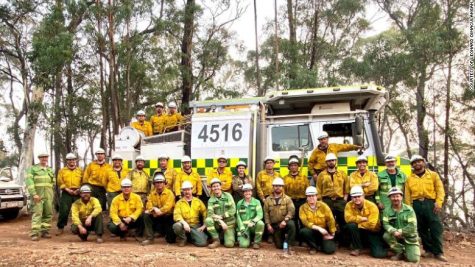 More than 200 firefighters from federal agencies, and thousands of paid and volunteer firefighters have been working nonstop as they battle the brushfires. In 2018, around 140 firefighters from Australia and New Zealand were brought into California, Oregon and Washington for nearly a month to battle the deadly Carr fire in Redding, California. They relieved exhausted firefighters and assisted with helicopter operations. In return, the U.S. joined an international effort last year to support Australia, and join the battle of fighting fires in the outback.
USDA Firefighter Jonathan Merager
said
, "They are very professional. They know their business, they know the work that needs to be done and much of their strategy and their performance is similar to ours."