Tik-Toxic
The True Dangers of TikTok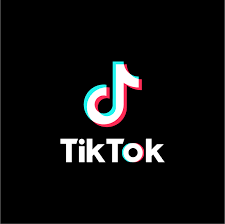 According to Teen Vogue, the social media network "TikTok" was previously known as Musical.ly. Musical.ly was primarily created to share short lip-syncing videos to followers. The platform developed a negative and "cringy" connotation and manufactured some internet celebrities, like Jacob Sartorius and Loren Gray. In 2017, Chinese media company Bytedance purchased Musical.ly and changed the name to "TikTok." Since then, the site has grown in popularity and social importance. But, what if this harmless lip-syncing app isn't so harmless?
According to The New York Times, Bytedance is now under national security review. The Committee on Foreign Investment is currently investigating the company on allegations that the company is sending American user's information to China. These allegations are alarming because majority of the users on the platform are American and the app is not even available in mainland China. Another issue found by the committee is the censoring of many videos on the app. While Bytedance claims to not censor user content, many alleged videos of the ongoing Hong Kong protest have been removed from the site. According to the New York Times, a former content moderator for the company has stated that the site does censor political messages of all kinds, not just against China. While the site does not remove the video from the user's profile, it prevents the message from being spread widely within the platform.
While the many trends within the app may seem harmless, some are worrisome. An example can be found in Rae Metabolism drops. The company's recent advertising campaign began on TikTok and has gained traction with teen girls on the app. These diet products have completely sold out in some Target stores. This advertising campaign is extremely dangerous. Teens that try this product are vulnerable and desperately looking for quick weight loss fixes. According to Vice, "What Rae's metabolism drops do have are all the trappings of an indie skincare brand. The product is housed in aesthetically pleasing packaging (perfect for a flat lay, or an excuse to flaunt acrylics); it's vegan, gluten-free, and non-GMO (probably thanks to the teeny ingredient list)." The brand also uses empty "healthy" phrases like 'Food is Fuel' and never outright mentions weight loss on the bottle. It is important for teens to know that this product is a weight loss drug and the users on TikTok promoting these products are not healthcare professionals. It is important to consult with a doctor before using a product like Rae Metabolism Drops.
Like every social media site, there are some perks. TikTok has created many worldwide trends such as the Renegade dance and even Lil Nas X's smash hit "Old Town Road." Many small musicians are being heard through TikTok users using their songs in their videos. According to Teen Vogue, many teens on the app view it as the easiest way to go viral. Additionally, many actual healthcare professionals use the platform to share facts regarding personal health. This can be especially helpful to individuals that do not have easy access to healthcare. Overall, the app is full of creative, comedic, and, sometimes, educational content.
According to Wallaroo, TikTok has approximately 800 million active monthly users as of January 2020.