Oscars 2020 Review
History was made at the 2020 Oscars.
The 2020 Academy Awards turned out to be a big night for "Parasite" director Bong Joon-Ho. The South Korean filmmaker took the stage early Sunday evening to accept the Best Original Screenplay trophy. Then he was back for Best International Film, again for Best Director, and again when he won Best Picture with the whole "Parasite" team. "Parasite" is the first foreign film to ever take the top prize. "1917" and "Joker" also had stellar nights, the war drama was second, a showing that was much weaker than handicappers had predicted. It won three Oscars, including best cinematography for Roger Deakins. "Joker" won Achievement in music written for motion pictures and Performance by an actor in a leading role.
The race for best picture was a toss up between "1917" and "Parasite." However, their race was much different from the norm due to both movies not having any actors nominated for any awards.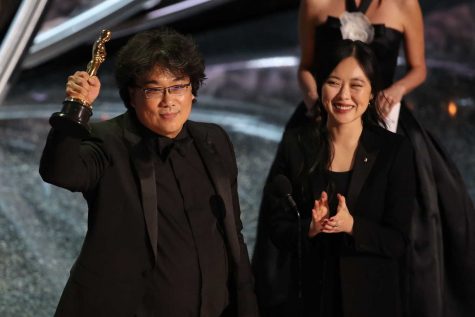 Last year the Oscars went without a host for the first time in 30 years after Kevin Hart withdrew from his hosting gig following the controversy of him having posted homophobic tweets. Instead, the show heavily utilized its presenters, including previous Saturday Night Live members such as Tina Fey, Maya Rudolph and Amy Poehler. This year the awards ceremony was conducted in a similar fashion, with some of the biggest names in Hollywood presenting with members such as Jane Fonda, Zazie Beetz, Timothée Chalamet, Olivia Colman, Penélope Cruz, Beanie Feldstein, Tom Hanks, Salma Hayek, Mindy Kaling, Regina King, Shia LaBeouf, Brie Larson, Spike Lee, Rami Malek, Lin-Manuel Miranda, Sandra Oh, Natalie Portman, Keanu Reeves, and Rebel Wilson. The Oscars took place at the Dolby Theatre in Hollywood, Los Angeles, which has held the event for nearly 20 years, since 2002.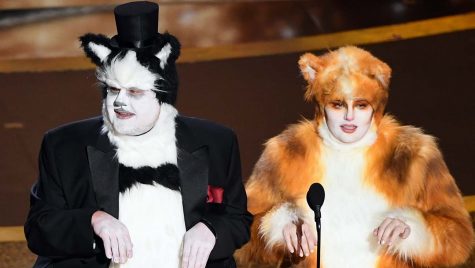 Joaquin Phoenix won best actor for his performance as a deranged Arthur Fleck in "Joker." It was his first Oscar. Phoenix was previously nominated for "The Master" (2013), "Walk the Line" (2006) and "Gladiator" (2001). Phoenix used his acceptance speech as a platform to shine light on a multitude of social issues, including animal rights. "We feel entitled to artificially inseminate a cow, and when she gives birth we steal her baby, even though her cries of anguish are unmistakable," he said. Renée Zellweger was named best actress for playing  Judy Garland in "Judy" after a six year hiatus from Hollywood.
The Oscars 2020 was a night of laughs, congrats, and joy. It marked an amazing achievement from a foreign director, and breathed new life into war movies. It was a night that will not soon be forgotten, and opens up new possibilities for the following Academy Awards.