The Ultimate Beatdown
In Dominating Fashion, Tyson Fury Takes on Deontay Wilder
On Saturday, February 22, the Gypsy King Tyson Fury faced off against the Bronze Bomber Deontay Wilder in a rematch being set up since the controversial draw in their first fight. The first match took place on December 1, 2018 at the Staples Center in Los Angeles, California. Both fighters were undefeated, Wilder with 40 wins on 39 knockouts, and Fury having 27 wins on 19 knockouts. However, Fury ended Wilder's undefeated streak, dominating the majority of the fight. The fight went terribly for Wilder, and with both having stubbornness and the will to win, Wilder's team had to throw in the towel at the beginning of the 7th round. 
Tyson Fury switched trainers in December 2019, two months before the big rematch, cutting ties with Ben Davidson and working now with Javan "Sugar" Hill. Wilder said about the trainer switch, "He's concerned and worried. I see that he's nervous when I look into his eyes," Wilder told Boxing Scene in an interview. "Let's face it, when you don't know how you got dropped to the ground, or how you got up because you were so badly concussed, it's a problem. It's always in the back of your mind, like, this could happen again … and that's why he switched trainers."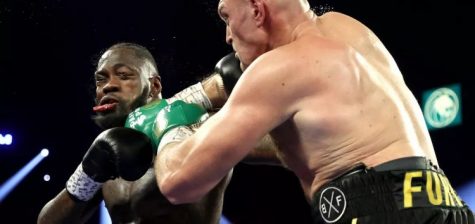 Comedian Joe Rogan reviewed the fight on his podcast "The Joe Rogan Experience" episode 4,131 with guest Owen Smith. Rogan talked about Fury's ability to move with the ability to fake out the opponent, also mentioning his speed in the process. Rogan mentioned Fury had to come at Wilder in a different way, showing the unpredictability in a rematch. Fury realized according to Rogan, "He's gotta get up in his face and that's what he did." 
Rogan talked about the switching of the trainers as well, bringing up Hill who is associated with Kronk Gym, which is a very heavy offensive boxing style. "So when Tyson Fury went with a Kronk trainer for this, he was dead serious. He was going for seek and destroy." Rogan also said on his podcast.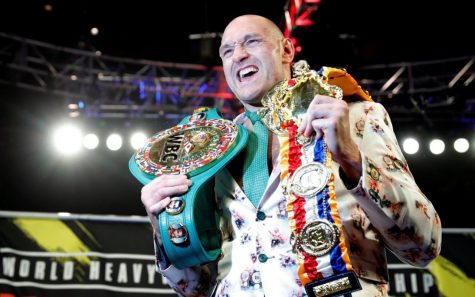 The fight lasted six rounds, ending in the early 7th. Fury won the World Boxing Council heavyweight championship in his successful attempt against Wilder. Fury improved his score to 28-0-1, Wilder receiving his first defeat in his career.