Six Chihuahuas thrown From Van Window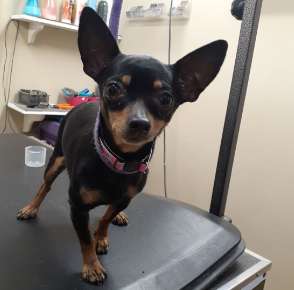 On February 12, 2020 a young Michigan couple were reported to have tossed 6 Chihuahuas out of the passenger window of their moving vehicle. Five of the dogs were found dead, leaving only one survivor of the horrific incident.
According to Michigan Live, witnesses said that the suspects who allegedly disposed of the dogs were in a minivan as they drove down the 400th block of 124th Avenue in Wayland Township. Five of these unfortunate pets were found dead and shortly buried by locals, while the pup that lived was brought to a local animal shelter. After receiving the dog, the shelter immediately contacted the police about the abuse. 
"Sheriff's deputies are in the process of recovering the buried bodies in hopes that they contain identifying information," says Mike Larsen, an Allegan County Undersheriff.
According to DetroitFreePress, the shelter recently named the surviving dog Lucky Lulu, and it suffered no major injuries. In fact, Pet Klips, the shelter where she now resides, also states that she is healthy and up for adoption. Once the Sheriff's Office posted the story of Lucky Lulu to their Facebook page, adoption inquiries for her began to pop up everywhere.
The police are now searching for a 2004-2006 silver Honda Odyssey and the accused white couple. The woman in the passenger seat who threw them was said to be a slim long haired blonde with missing teeth while the man driving had long, dark curly hair.