Coronavirus Causes Drop in Pollution Levels
The amount of pollution in our waterways and air decreases because of quarantine
With most of the world in quarantine, the Coronavirus pandemic is having some positive side effects.
Venice, one of Italy's most popular attractions, is usually loaded with visitors this time of year, with people all over the sidewalks and in the waterways.
Right now, however, because the whole country is under lockdown to try to control the spread of the Coronavirus, locals in Venice have began to notice that the water quality in the city's canals has improved dramatically, becoming much clearer. It's becoming so clear that you can now see small fish swimming around in the canals.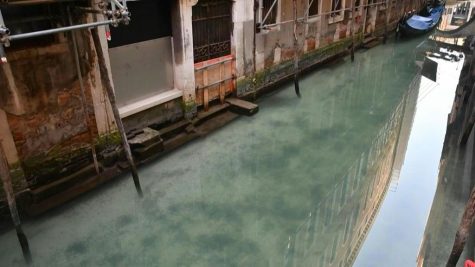 A spokesman told
CNN
that "The water now looks clearer because there is less traffic on the canals, allowing the sediment to stay at the bottom.
It's because there is less boat traffic that usually brings sediment to the top of the water's surface."
According to the spokesman, the air pollution has began to improve as well. "The air, however, is less polluted since there are less vaporetti and boat traffic than usual because of the restricted movement of residents," he told CNN.
The lockdown on the city is the latest of many
problems
Venice has had to face recently.
In November of last year, it was hit by its worst flooding in 50 years. This resulted in damage worth millions of euros. It has also been struggling with unsustainable overtourism, the sinking of its historical buildings into the water, and a dwindling local population.