Gender Reveal Party Takes an Unexpected Turn
California's latest wildfire story is outrageous, costing millions to repair….AGAIN.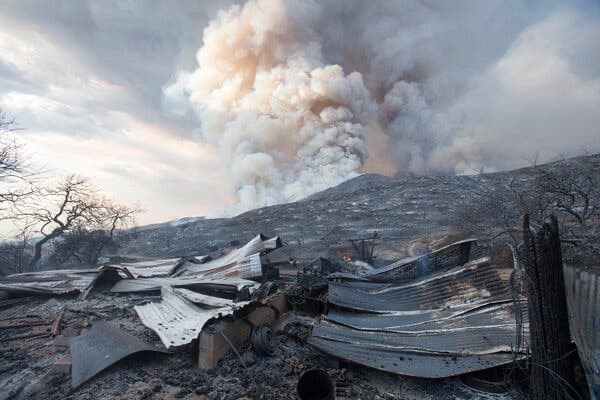 These gender reveal parties are getting real heated, aren't they? On September 5, 2020, the Dickey couple was excited to share the news of their unborn baby to their friends and family. The couple set off a huge smoke bomb in San Bernardino, California, where the smoke would reveal the gender of the baby in pink or blue smoke. The bomb ended up igniting itself and the nearby tall grass. The family who caused this fire attempted to put out the flames with water bottles but their attempts failed when the flames went towards nearby trees and began setting them on fire. The Dickey family reported the fire to the nearby fire department and cooperated with them. Rumors have come out (https://www.thedenverchannel.com/news/national/family-behind-gender-reveal-caused-wildfire-in-california-could-foot-the-bill-for-fighting-it) say that the family is facing several charges as well as being sued and having to pay for the majority of the damages caused by the fire. 
    This is not the first gender reveal party that ended in a disaster. A similar gender reveal party stunt happened in 2017 and in Arizona. Along with another when last year in 2019 a stunt caused a brush fire to start in Florida. "Stop with these stupid parties." Jenna Myers, a woman who claims she 'invented' gender reveal parties, said to the Washington Post, "For the love of god stop burning everything to the ground." 
    The following Monday after the stunt, the fire had burned down 10,000 acres and evacuated 20,000 citizens of California. Burning down many neighborhoods and entire forests. These gender reveal parties have caused many damages over the years and new laws have been discussed with many representatives of the states, especially California to come out with new and safer laws. This last fire is still going on and California is still burning down. We hope that these fires will soon come to an end.