2020 Presidential Election Result
An Overview of the 2020 Election
On November 7, 2020, the Associated Press predicted that President-elect Joe Biden would win the 2020 Presidential election. Presidential results from the AP listed that Mr. Biden won all of the usually blue-swinging states, as well as a few states which were expected to go red such as Georgia, Arizona, Pennsylvania, and Michigan. Although Mr. Biden won the popular and electoral vote, President Donald Trump and his supporters have claimed "voter fraud" is the cause of this election's results.
Things To Know Post-Election:
President-elect Joe Biden won with 306 electoral votes, versus Donald Trump with 232 votes, according to 

CNN

.

Mr. Trump attempted to overturn election results by filing lawsuit after lawsuit in Pennsylvania, Michigan, Nevada, Arizona, and Georgia. These court cases have been filed over reasons such as throwing ballots out, standing closer to poll workers as they count ballots, halting the count of ballots, and many other reliefs, according to 

Financial Times

. The Republican party lost most of these cases.

Mr. Trump ordered a recount of ballots in Georgia and Wisconsin. He lost both of these states.

Mr. Trump, in denial of election results, turned to Twitter to voice his thoughts on the matter, making unsubstantiated claims of voter fraud. 

At least 12 people have been fired or have resigned from the Trump administration since November 3, 2020, according to 

Business Insider

.

Georgia's Secretary of State, Brad Raffensperger, confirmed Mr. Biden's victory in the state on November 20, 2020 (

New York Times

).

On January 20, 2021, Mr. Biden will become the 46th President of the United States.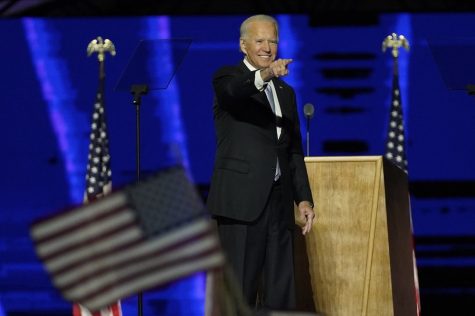 An Overview of the Election
Before the election results were finalized, President Trump falsely stated in a press conference on Thursday, November 5, "We're hearing stories that are horror stories… We think there is going to be a lot of litigation because we have so much evidence and so much proof." However, the facts are that Mr. Trump "…produced no evidence of systemic problems in voting or counting. In fact, the ballot-counting process across the country has been running smoothly for the most part, even with the U.S. in the throes of the coronavirus pandemic." (The Seattle Times). 
As President-elect Biden closed in on victory, Mr. Trump spewed misrepresentations of the election and ballot-counting centers on his Twitter, tweeting "WE ARE LOOKING REALLY GOOD ALL OVER THE COUNTRY. THANK YOU!", "We are up BIG, but they are trying to STEAL the Election. We will never let them do it. Votes cannot be cast after the Polls are closed!", "STOP THE COUNT!", and "ANY VOTE THAT CAME IN AFTER ELECTION DAY WILL NOT BE COUNTED!" Twitter hid many of Mr. Trump's tweets, listing a warning which stated that the content of the tweet has been disputed and "might be misleading about an election or other civic process." Facebook also added warnings to Mr. Trump's posts, stating, "Election officials follow strict rules when it comes to ballot counting, handling and reporting."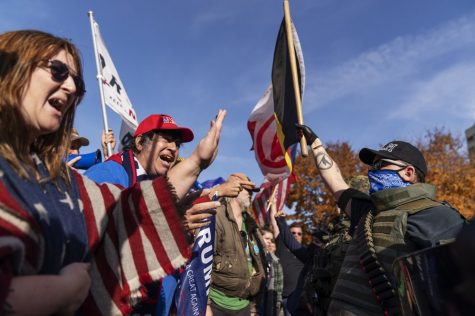 Mr. Trump stated Saturday after the outcome in Pennsylvania delivered Biden the presidential election victory, "The American People are entitled to an honest election: that means counting all legal ballots, and not counting any illegal ballots." The AP stated that Mr. Trump has "…portrayed the tallying of mailed ballots received after Election Day as illegitimate, but in fact that is explicitly allowed in roughly 20 states, and the Supreme Court did not stand in the way of it. He accused election officials of banning campaign representatives from voting places, but that is false, too."
President Trump also refused to concede and stated that there will not be a peaceful transfer of power. 
Supporters of the Trump Administration refused to accept the results of the 2020 Presidential Election, chanting "This isn't over!", "Stop the steal!", "Fake news!", "Lock him up!", and "Stop the count!" all over the country, believing Mr. Trump's baseless accusations that the Democratic Party had won due to voter fraud. On the other side of the political spectrum, Democrats shouted "Loser!", booed, gave the middle finger, and shouted obscenities at Trump's motorcade as the president returned to the White House from a golf outing Saturday, according to the AP.
Democrats also posted signs in front of Trump's Washington hotel which read "Don't be a sore loser" and "Face Reality." Mr. Biden told Americans in an address on Saturday, November 7, to "put away the harsh rhetoric, lower the temperature…stop treating our opponents like enemies. Let this grim era of demonization in America begin to end here and now," (AP).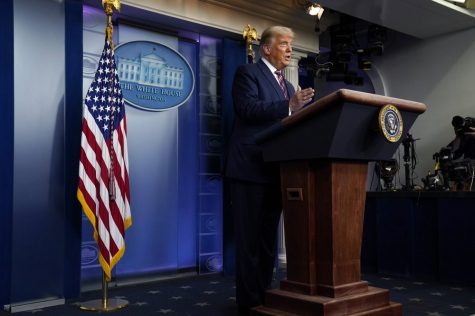 According to a report by CNN's national security team, the Trump administration is trying their best to make Mr. Biden's life as hard as possible once he assumes the position of president by "Further removing troops from Afghanistan and Iraq in the final days of Trump's time as President…Contemplating new terrorist designations in Yemen that could complicate efforts to broker peace…Rushing through authorization of a massive arms sale that could alter the balance of power in the Middle East…Planning a last-minute crackdown on China…Floating the idea of a last-minute military strike on Iran, according to The New York Times…Building a wall of sanctions that make it difficult for Biden to rejoin the Iran nuclear deal Trump scuttled…[and] Sending Mike Pompeo on the first-ever official visit by a US secretary of state to an Israeli settlement." Intentionally making things more difficult for Biden could set up Trump's argument for a 2024 rematch, according to experts in the report.
Mr. Trump has fired many government officials, or they have resigned, in the past few weeks. According to Business Insider, "At least 12 senior Trump administration officials have been ousted or have resigned since the President Donald Trump lost his re-election bid."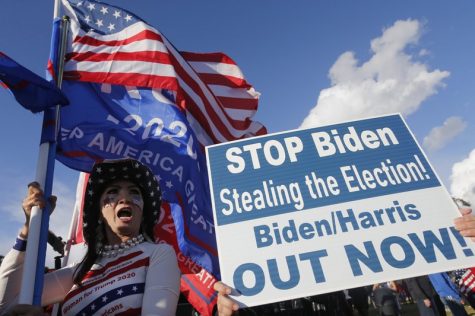 On November 6, Lisa Gordon-Hagerty, head of the National Nuclear Security Administration, resigned. Defense News reported that her decision likely occurred because of nearly a year's worth of clashes with Trump's Energy Secretary Dan Brouillette. On the same day, Federal Energy Regulatory Commission Chairman Neil Chatterjee and Bonnie Click, deputy administrator of the US Agency for International Development, were forced out of office by Mr. Trump. Chatterjee was fired for hinting at climate-friendly policies, which the president has opposed. Sources told CNN that The White House sent Click a letter that she needed to resign by 5 p.m. otherwise she'd be terminated without cause, according to Business Insider. 
On November 9, Trump fired Defense Secretary Mark Esper on Twitter and replaced him with National Counterterrorism Center Director Christopher Miller. Richard Pilger, the Department of Justice's election-crimes division chief, also resigned "after Attorney General William Barr authorized investigations into voter fraud, violating longstanding policy that prevents the DOJ from interfering in elections," (Business Insider).
On November 10, many Pentagon officials left their posts, according to Business Insider. This staff includes Jen Stewart, deputy chief of staff Alexis Ross, Undersecretary of Defense for intelligence and security Joseph Kernan, and acting Undersecretary of Defense for policy James Anderson, which have all been replaced by Trump loyalists.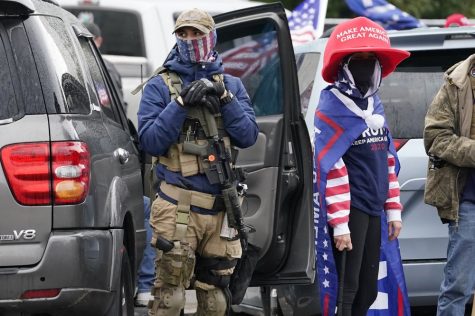 On November 12, John McEntee, director of the White House Presidential Personnel Office, requested resignation letters from Bryan Ware, assistant director for cybersecurity at CISA, and Valerie Boyd, assistant secretary for international affairs at DHS. The administration pushed out the two officials as part of an effort to remove anyone who hasn't been sufficiently loyal to the president, according to the Washington Post
On November 17, Mr. Trump fired Chris Krebs, the first director of the Department of Homeland Security's Cybersecurity and Infrastructure Security Agency. Mr. Trump fired Mr. Krebs after the CISA released a statement that called the 2020 election "the most secure in American history." Krebs reacted to his departure in a tweet stating, "Honored to serve. We did it right."
Mr. Trump also accused Pfizer and Moderna, the corporations working to find a vaccine for COVID-19, of working to stop his re-election by delaying their COVID-19 vaccines, stating in a White House press conference, "Big pharma ran millions of dollars of negative advertisements against me during the campaign, which I won by the way…But you know, we'll find out…Almost 74 million votes. We had big pharma against us, the media against us, big tech against us and a lot of dishonesty against us."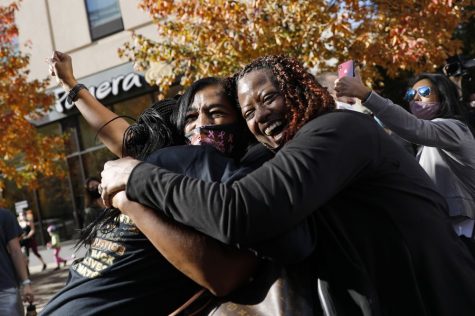 Joe Biden won the presidency with 306 electoral votes, the same amount of votes that Trump once described as a "landslide" in the 2016 election. Mr. Biden will become the next president on January 20, 2021