President-elect Joe Biden Moves to Build a New Cabinet
President-elect Joe Biden is working on building a diverse cabinet for his inauguration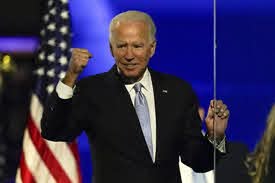 President-elect Joe Biden is moving quickly to build his administration and cabinet team. On Sunday, Nov. 29, he reviled an all-female senior communications staff and he  is expected to reveal a diverse group of people to lead his economic team in this coming week.The new administration is forming as the old one has tried to undermine the legitimacy and ability to deliver on many of Biden's campaign pledges. The President-elect's early pick is a promise kept themselves. According to CNN, Biden said that his new team would, "bring diverse perspectives to their work and a shared commitment to building this country back better."
According to Dayton Daily News, Biden's new communication director is Jen Psaki, who was Obama's White House communications director. She will assume the public-facing role of White House press secretary. "America's national security and economic interests depend on the federal government signaling clearly and swiftly that the United States government will respect the will of the American people and engage in a smooth and peaceful transfer of power," Psaki said in a Tweet.
"People want the country to move forward and have the opportunity to do the work, to get the virus under control, and to get our economy back together," said Kate Bedingfield, who served as Bidens deputy campaign and is coming aboard as the White House's top communications aide. (NBC 12)
Biden also revealed Alejandro Mayorkas as the first Latino to lead the Department of Homeland Security. CNN reports that Mayorkas will be tasked with rebuilding the agency that carried out some of the most drastic measures associated with President Donald Trump's hardline immigration policy, including family separations at the US-Mexico border.
Julián Castro, a candidate who ran in the Democratic presidential primary, tweeted, "Alejandro Mayorkas is a historic and experienced choice to lead an agency in desperate need of reform. As an immigrant and a creator of the DACA program, he's well suited to undo Trump's damage and build a more compassionate and common-sense immigration agenda." In a pair of statements, the progressive group Justice Democrats and the Sunrise Movement, a youth-led climate activist organization praised the selection of Kerry but continued to push for a new White House climate office dealing with domestic policy.