The Christmas Day Nashville Bombing
Recount and Recovery Efforts Three Weeks Later
Early on December 25, 2020, an RV was parked on Second Avenue in Nashville, Tennessee right outside an AT&T Transmission Building. The vehicle started playing a message, warning people to evacuate because an impending bomb was to go off after a fifteen-minute countdown. In between messages, the song "Downtown" by Petula Clark was playing through the speakers, says the Tennessean. After the countdown, the RV detonated. 
Police officers had originally arrived at the scene to respond to a call claiming there to be gunshots going off in the area stated the New York Times. When they arrived, however, the police were met with the RV blaring its countdown message. Police officers began evacuating citizens from the area, "the guests staying in nearby hotels. Residents just waking up in apartment buildings. People who had curled into the warmest crevices they could find as they slept on the street," according to the New York Times. Before the bomb squad could arrive, the RV exploded, sending glass and debris everywhere, and injuring three people. 
According to the New York Times, the explosion sent "plumes of smoke billowing above the city, blew out windows in shops and offices for several blocks, left three people hospitalized — and Nashville shaken." The explosion left a large majority of Nashville experiencing service outages due to the AT&T center being one of the buildings in the area and "the company's network hub in the city was damaged in the explosion," says CNN. 
After investigation, the police declared the explosion to be deliberate. Nashville Mayor John Cooper stated, "this morning's attack on our community was intended to create chaos and fear in this season of peace and hope," and that "had the explosion taken place on a workday, he said, the outcome could have been far more perilous," recounts the New York Times. The perpetrator was revealed to be 63-year-old Anthony Quinn Warner, who was the only person who died in the explosion.
Three weeks after the explosion, Nashville still works to recover. Currently, the curfew set to block off streets surrounding Second Avenue are set to be lifted at 5 pm on January 15, 2021. "The Metro Nashville Police Department plans to implement internal communication changes after a breakdown in infrastructure after the bombing crippled cell phone and internet service across the city and beyond," reports the Tennessean. The Tennessean also reports that donations have been pouring in and that the Community Resource Center alone has received "close to $500,000 between monetary donations and supplies in the wake of the bombing."
About the Contributor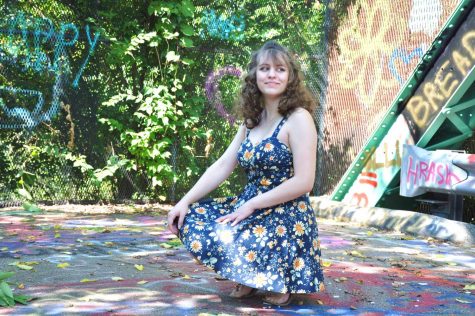 Bethany Scott, Staff Writer
Bethany Scott is a senior at Northmont High School. Bethany is an imagination enthusiast, believing art is an excellent form of self-expression. By not...