World Leaders Welcome Biden with Praise
Leaders Around the World Welcome Biden with Praise
On Wednesday, January 20, Joe Biden was sworn in as the 46th President of the United States, taking the reins of a country in crisis. But on the global stage, his tasks will be just as daunting. Previous president Donald Trump has handed over a series of foreign policy issues to Biden, according to CNN. These include issues such as leaving the Paris Climate Accord, putting bans on trade with China, and insulting other national leaders.
World leaders reacted to Biden's inauguration by offering their praise, trying to gain a position at the start of his foreign policy agenda, and even pleading for the reversal of his predecessor's policies, according to CNN.
European Commission President Ursula von der Leyen quoted on Wednesday, "Once again, after four long years, Europe has a friend in the White House," leaving a clear opinion on Trump's relationship with the bloc. (CNN)
She said to news reporters that it shall be a "message of healing for a deeply divided nation and it will be a message of hope for a world that is waiting for the US to be back in the circle of like-minded states."
British Prime Minister Boris Johnson stated that he was looking forward to a close relationship with President Biden's administration.
"In our fight against Covid and across climate change, defense, security and in promoting and defending democracy, our goals are the same and our nations will work hand in hand to achieve them," Johnson said in a statement Tuesday. (
CNN
)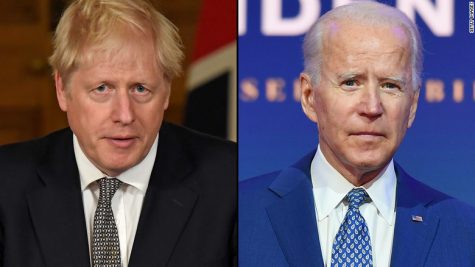 Even China spoke, hours before the inauguration. Beijing expressed hope that Biden would "look at China rationally and objectively" to repair "serious damage" in bilateral ties caused by the Trump presidency. (CNN)
Foreign ministry spokeswoman Hua Chunying said at a press briefing Wednesday, "In the last four years, the US administration has made fundamental mistakes in its strategic perception of China … interfering in China's internal affairs, suppressing and smearing China, and causing serious damage to China-US relations." (
CNN
)