Nine and Pepper Sprayed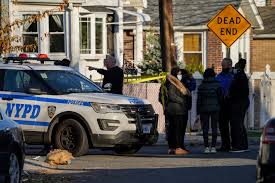 On Friday, January 29, the Rochester policed department was called to a house for a family disturbance. Rochester police released a body camera video Sunday that showed the young girl being handcuffed while screaming repeatedly for her father and  then pepper-sprayed by police officers.
CNN stated Deputy police chief Andre Anderson said, "officers were made clear a 9-year old was suicidal". When the call was made to the police it was said she wanted to kill her mother and herself.
The incident came almost a week after Rochester's Mayor, Lovely Warren announced the launch of the Person in Crisis Team, saying it would "provide a compassionate, non-law enforcement emergency response to people experiencing emotional or behavioral turmoil."
The video blurred the girl's face, and her name has not been publicly released. Police did not return requests for comment Monday. Warren said that she had spoken to the girl's mother and that she was concerned about protecting the girl's identity.
In the video, the girl resisted arrest and wasn't listening to officers. The officers tried to get her into the cop car to take her to the hospital. She wasn't corroborating, then that is when the officers decided to pepper spray her.
New York State Senator Samra Brouk and Assembly member Demond Meeks introduced legislation Monday afternoon to prohibit police from using chemical agents on minors. It has not been passed yet.
The video wasn't released for 48 hours so it could be reviewed. It took them so long because they didn't want to stir anything else up with the recent George Floyd tragedy.
After Meeks stated after the video was released to the public "The same officers who are charged to serve and protect us instead brutally attacked a child of our community. It hurt my heart to see a child treated in this manner. She was treated as less-than, and that is totally unacceptable."
The Rochester police department did end up suspending the officers involved.