Elderly Portland Woman Killed in String of Hit-and-Runs
One Killed and Ten Others Injured
On Monday, January 25, 2021, a motorist repeatedly drove into pedestrians with his Honda Element in Portland, Oregon, killing one elderly woman and injuring five others. According to Portland Fire and Rescue, the five other citizens who were transported to hospitals had non-critical injuries, and more victims did not require medical transport. 
Portland PD identified ten people who were injured, including seven cyclists and two pedestrians, as well as another individual who suffered a head injury and was unsure if they were outside their car at the time of the accident, according to ABC News.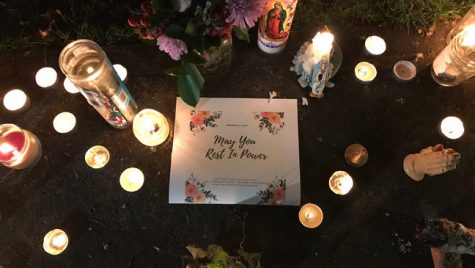 Police reported that they responded to a hit and run incident at around 1:02 p.m. local time when a call came in of a victim being struck. The Portland Police Bureau (PPB) states, "The first call about the erratic driving was reported at about 12:00 p.m., and occurred near the area of Southeast 26th Avenue and Southeast Stark Street. A witness reported seeing the suspect vehicle traveling at a high rate of speed and narrowly missing a pedestrian. Another call came in at about 1:00 p.m. regarding the vehicle driving recklessly in the area of Southeast 36th Avenue and Southeast Oak Street." 
The first pedestrian was hit in the area of Southeast 33rd Avenue and Southeast Pine Street. Additional witness reports indicate the suspect was traveling approximately 50-60 mph in other parts of the neighborhood as he continued with his erratic driving, according to PPB spokesman Derek Carmon.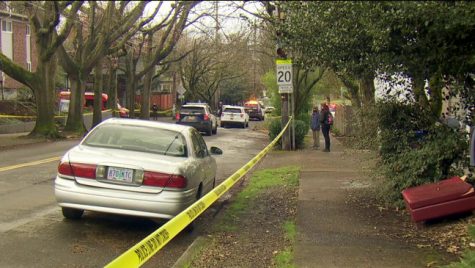 The suspect, who has not been identified, has also been hospitalized. Police said they do not believe terrorism was a motivating factor in the crashes. They state that "Detectives did not find evidence that this was an act of terrorism. Detectives did not find bias indicators, nor do they believe this is politically motivated. Detectives say that the driver's actions did show intent to hit and injure people." (PPB).
"The multiple hit and run crashes by the same suspect yesterday were traumatic for our community," Police Chief Chuck Lovell said in a statement Tuesday, December 26. "Thank you to the many community members who responded to assist victims and alerted police to the suspect. All of us at PPB send our sincere condolences to the loved ones of the person who was killed as well as our hopes for recovery to those injured. We are committed to a full investigation so that the person involved can be held accountable for these senseless acts of violence."
The elderly woman was killed after being dragged beneath the wheels. She was identified on Tuesday, December 26, as 77-year-old Jean Gerich.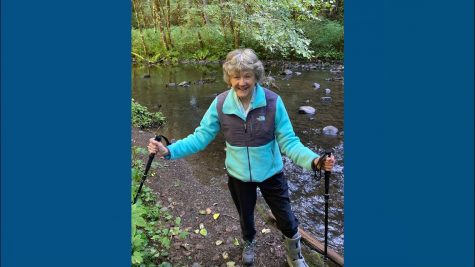 Larry Wolfe told The Oregonian/OregonLive that he had an appointment to meet the person who was killed, a woman in her 70s. He said he saw her get hit by the car and scream, and was walking toward her when the car came back, hit her again, did a U-turn, and dragged her along the pavement.
"Jean Gerich was not a nameless victim. She was a loving mother of two. She was a proud grandmother of five, ages 4 to 16," her family said in a statement released to the PPB. "She would have turned 78 in twelve days. She beat cancer five years ago. She received her first [COVID-19] vaccination shot last week and was overjoyed to get out in the world again. She has lived in the city of Portland since 1972 and for those 48 years she has loved her community of friends, Forest Park, and the proximity to nature. We are grateful for the good Samaritans who were at the scene. The family asks for privacy at this time."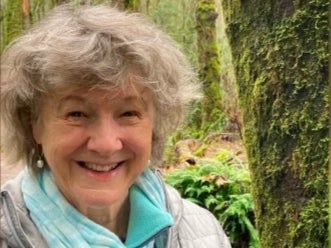 Portland Mayor Ted Wheeler took to Twitter to express his condolences to Gerich's family, "I want to express my condolences to the loved ones of the victim who lost her life. I also want to wish the other victims a safe recovery. Thank you to the many people who went above and beyond in responding to this incident: the witnesses who intervened to apprehend the subject; the firefighters, police officers and EMTs who responded on the scene; and the hospital workers who cared for the victims." Commissioner Jo Ann Hardesty also offered condolences, calling the incident a "terrible tragedy" on Twitter.
Friends and neighbors gathered outside Buckman Elementary School on Tuesday, December 26, to remember Gerich, according to KGW. "She was adventuresome, she was a free spirit. She traveled anywhere she wanted on her own, friend Jeanne Pace told KGW. "I don't think there's any way to wrap my head around something like this," said Pace. "I can't make any sense of it at all. It feels so sad."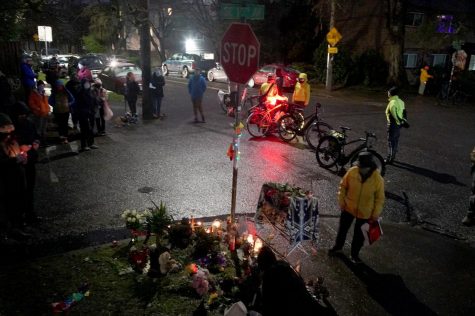 The Oregon State Medical Examiner said Gerich died of blunt force trauma and ruled her death a homicide (PPB).
The driver has been identified as 64-year-old Paul Rivas of Oregon City. According to the PPB, "Rivas was lodged at the Multnomah County Detention Center for the crimes of Murder in the Second Degree, six counts of Assault in the Second Degree, six counts of Failure to Perform the Duties of a Driver (Injury), and Failure to Perform the Duties of a Driver (Death). Additional charges will be considered by the Multnomah County District Attorney's Office."