SpaceX SN9 Prototype Crashes
Mars Shuttle Prototype SN9 Crash Lands in Texas
The Federal Aviation Administration, or FAA, said it will oversee an investigation on a crash landing of a SpaceX prototype rocket on Tuesday, February 2. The announcement came after the FAA forced SpaceX to delay the launch as they investigated a similar rocket prototype explosion.
According to SpaceX, Starship SN9 was an early prototype for a rocket that SpaceX hopes will carry the very first humans to Mars. Launched in a high-altitude test flight on Tuesday, the vehicle climbed a few miles in the air, hovered for a bit, then conducted a flop-like maneuver on the descent before ending up on the launchpad once again, in an explosive crash.
"The FAA's top priority in regulating commercial space transportation is ensuring that operations are safe, even if there is an anomaly," an agency spokesperson said in a statement. "The FAA will oversee the investigation of today's landing mishap involving the SpaceX Starship SN9 prototype in Boca Chica, Texas. Although this was an uncrewed test flight, the investigation will identify the root cause of today's mishap and possible opportunities to further enhance safety as the program develops." (CNN)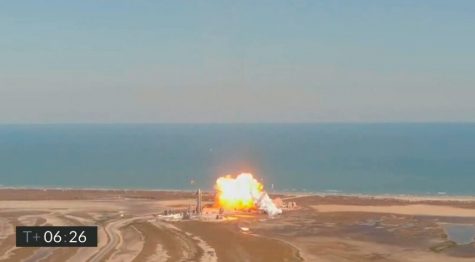 When the FAA was asked how the investigation would be carried out, their spokesperson responded with "we have nothing further to add tonight."
But FAA documents available to the public claim that when a rocket "mishap" occurs, the FAA's Office of Commercial Space Transportation "may elect to conduct the investigation or authorize the launch operator to conduct the investigation" under FAA supervision. (
FAA
)
The launch came after the 160-foot tall rocket prototype had been left standing on its launchpad in Boca Chica, Texas over the weekend. It was planned to take off for the test launch the previous week, but it stayed grounded because SpaceX violated a public safety agreement it had with federal regulators during a test of a previous launch, according to the FAA.