COVID has Mutated!
Scientists and Officials are Concerned about the new COVID Variant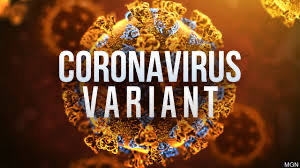 According to epidemiologist Michael Osterholm, the United States is currently in the "eye of the hurricane."
After months of devastation and disaster, it has appeared that things were finally heading in the right direction with several weeks of officials reporting steep declines in Covid-19 cases and lowered hospitalization numbers.
But now case declines have halted and infection numbers raised to very high levels — with the US averaging roughly 60,000 new cases daily in the past week. Multiple governors have eased Covid-19 safety measures despite health officials' warnings. Spring break events are kicking off across the country, threatening the potential for further spread of the virus, worsening the situation. (
CNN
)
Experts project that the US is about to see another dangerous Covid-19 spike. One that Osterholm claims will be fueled by the B.1.1.7 variant, which was first spotted in the UK, and will come across the pond in the next six to fourteen weeks.
Here's what is known about the B.1.1.7 variant:
While there are currently multiple variants of the coronavirus going around within the US, experts have been particularly concerned with the highly contagious B.1.1.7 variant's destructive potential.
In mid-January of this year, the Centers for Disease Control and Prevention warned cases of the variant were likely to see "rapid growth in early 2021," saying it would likely become the predominant variant in the US by this month. (
CDC
)
As of now, the agency has reported more than 2,600 confirmed cases of the variant across 46 states, Puerto Rico and Washington DC. Close to a quarter of those cases are in Florida due to the high flow of travelers. But the CDC has stated that likely does not represent the total number of such cases in the US — but rather just the ones that have been found by analyzing the positive samples, with the help of genomic sequencing.
Infectious diseases specialist and epidemiologist Dr. Celine Gounder told
CNN
reporters on Sunday that she was on an emergency meeting a group of experts held on Christmas Eve to discuss the variant.
New research shows that in the US, the variant is 59% to 74% more transmissible than the original novel coronavirus. Gounder says cases in the US are "increasing exponentially." (
CNN
)
Unfortunately in the first week of March, multiple governors announced they were loosening state restrictions put in place to help curb the spread of the virus, some even lifting mask requirements. (
CNN
)
On Sunday, Mississippi governor Tate Reeves defended his decision on easing restrictions, saying that trying to completely rid the state of Covid-19 cases would be a ridiculously difficult goal, and the Covid-19 numbers officials were concerned about had all decreased.
"We look much more closely from a data standpoint at hospitalizations, number of Mississippians in the ICU, number of Mississippians on ventilators … all of those numbers have plummeted in our state over the last two months," he told CNN reporters. (
CNN
)
Fewer than 10% of Americans are fully vaccinated
Health officials are telling everyone that a more appropriate time for states to begin easing restrictions on masks and occupation capacities would be when daily Covid-19 cases are way down — "considerably less" than 10,000 cases, according to Dr. Anthony Fauci — and when the vaccination numbers are way higher. (
CNN
)
So far, more than 58.8 million Americans have received at least a single dose of a Covid-19 vaccine, according to CDC vaccination data. (
CDC
)
About the Contributor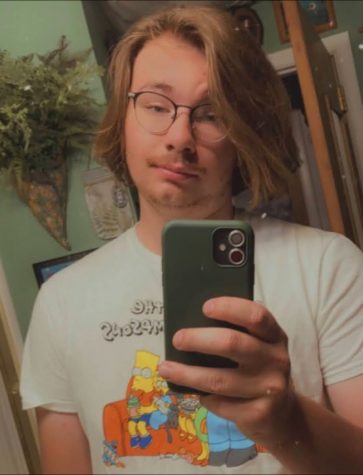 Tyler Hatfield, Staff Writer
Tyler S. Hatfield is a junior at NHS, and lives outside of Phillipsburg, Ohio. He enjoys photography, being with friends, going camping, and he especially...