Prince Philip's Hospital Stay
The Prince was Transferred Between Hospitals
Prince Philip, the Duke of Edinburgh, moved to and from hospitals last week. According to the BBC, "Prince Philip, who turns 100 in June, was taken to King Edward, the 7th's hospital in London, on 16 February as a precaution, feeling unwell." He was admitted for an infection. After staying at that hospital for about two weeks, the duke was transferred to St.Bartholomew's on March 1. However, that stay didn't last long.

On March 5 "Britain's Prince Philip was transferred to the King Edward private hospital in London on Friday morning, following a "successful" heart procedure on Thursday, according  to Buckingham Palace." – CNN. The reason for the hospital stay was testing and observation for a pre-existing heart condition and continued treatment of the infection. 
ABCNews states "King Edward VII's Hospital, where Philip is now recovering, is located closer to Windsor Castle, the royal's residence in the English county of Berkshire, outside London." Queen Elizabeth remains at Windsor Castle, as she has for most of the COVID-19 pandemic. According to Barts Health, "St Bartholomew's is an internationally renowned hospital in the City of London, close to St. Paul's cathedral. It is a centre of excellence of both cardiac and cancer care." Considering certain differences between the two hospitals, it makes sense why Prince Philip would be transferred between them. Prince Philip is 99 years old, so a hospital stay every once in a while is not unexpected. "'We heard today that he's slightly improving. So that's very good news,' Camilla (Duchess of Cornwall, married to Prince Philip's oldest son) said during a visit to a coronavirus vaccination center in London. 'We'll keep our fingers crossed.'" -ABCNews. According to Statista, in the UK in 2010,  "the average length of stay in hospital was 6.1 days, by 2017 it was 5.9 days after remaining at six days in intervening years."
About the Contributor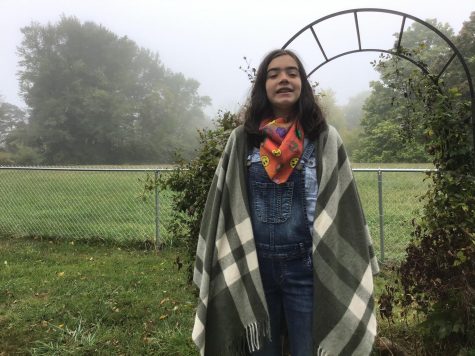 Bridget Scranton, Staff Writer
I'm a freshman at Northmont highschool. I'm apart of the Northmont girl's tennis team.