Toddler Shot In Head During Road Rage Dispute
Police are Currently Questioning a Possible Suspect.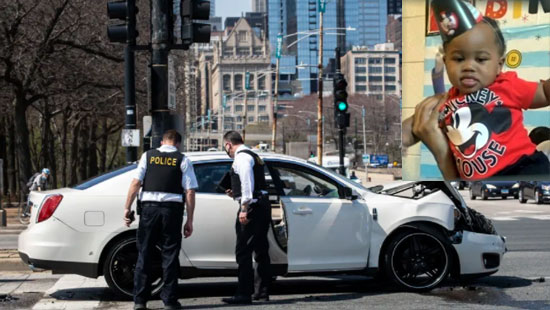 At 11 am on Tuesday, April 6, police recounted hearing multiple gunshots on Lake Shore Drive near the Waldron parking deck. According to the statement Cmdr. Jacob Alderden of the Chicago Police Department made to ABC 7 Chicago, "There was a dispute possibly over not letting somebody into a lane of traffic… It does appear to be a case of road rage.
The detectives are actively investigating. They have witnessed and a suspect," The eyewitness who chose to stay anonymous, reported that the child's mother was climbing out of her passenger side window, yelling that her baby had been shot in the head and was wounded. "She crawled out the passenger side front window of the car and started screaming that her baby's hurt and her baby's been shot,". The eyewitness told the mother to get the child and get in the backseat so he can rush them to the hospital, "I told them, 'Just get in the backseat of the car and I'll try to get you there as fast as I can." 
The child was rushed to the Lurie Children's Hospital and remains there currently. Dr. Marcelo Malakooti, the associate chief medical officer of the hospital gave an update on the child's condition to ABC 7 Chicago, "He's undergoing a number of treatments and we're managing his illness right now, so it's really hard to predict right now what will happen," said Dr. Marcelo Malakooti. "Any time we have a brain injury, it's very hard to predict exactly what the course will be, but it's a very tenuous situation. It can change hourly for us, but luckily he's in a location where we can respond to any other emergencies if we have to." After police searched the car the child and his mother were in, they recovered a handgun but it is unclear if the gun was used in the shooting.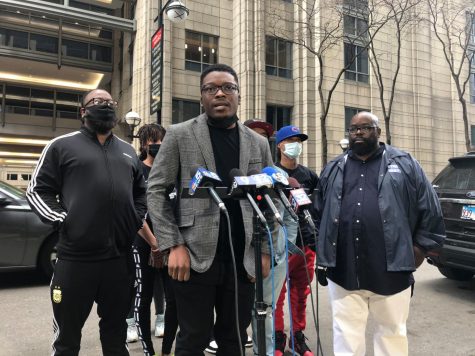 A community activist group from Chicago Illinois, Black Lives Matter directed by Ja'Mal Green, is currently offering a reward of $5,000 to anyone who can provide information to help guide the arrest and conviction of the guilty party. Green told ABC 7 Chicago, "We need to bring this horrible person to justice,". The police are in search of the other vehicle that was present at the crash and the shooting, described as a black Chevy. If you or someone you know have any information on the crash or the shooting please visit the Online Crime Reporting section of the Chicago P.D. Website.