Prince Harry Returns to UK
How the Royal Family is Grieving
A little over a year after he left the royal family, Prince Harry is back in the UK. Of course not for long. He came alone after doctors told his wife it wasn't safe to travel due to her being pregnant. Harry only stayed for 9 days from April 17-26 to help morn his late grandfather who passed away on April 9.
Prince Harry has said he stepped back from the royal family last year because the British press was "destroying" his mental health. All though all of his problems seemed to have happened after he and Meghan Markle got married. Some people think the royal family didn't like Meghan and she is the reason he ended up leaving.
On Saturday, April seventh Prince Phillips funeral was held at St George's Chapel in Windsor Castle, was the first time Harry had come face-to-face with family since officially stepping back from his royal role in March 2020.
"This trip was to honor the life of his grandfather and support his grandmother and relatives," according to Mercury News a source close to Harry explained. "It was very much a family-focused period of time. Saturday broke the ice for future conversations but outstanding issues have not been addressed at any great length. The family simply put their issues to one side to focus on what mattered."
Royal expert Katie Nicholl told ET "I think Kate played a big part in getting William and Harry talking," she says. "You could see when she went to speak to Harry after the funeral he visibly relaxed, his shoulders dropped, he just looked relieved to be included, because I think up until that point, he felt very much like he was getting the cold shoulder from most of his royal relatives."
About the Writer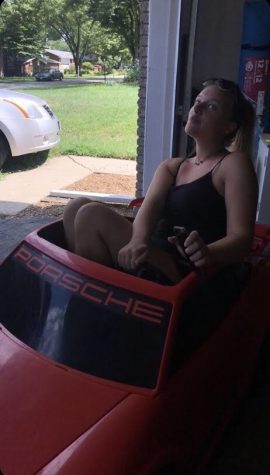 Abby Adkins, Staff writer
My name is Abby. I am a senior at Northmont Highschool. I work part time at a packaging and assembling business during the week. My favorite color is tie...